Kano: Impounded Ukrainian Plane Freed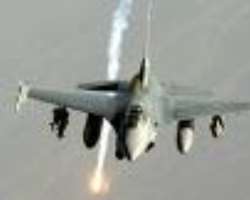 By Ibrahim Shuaibu, Kano
The Ukrainian cargo plane impounded in Kano by officials of the Directorate of Military Intelligence (DMI) in June, this year, has been released from Mallam Aminu Kano International Airport.
The released plane left the Kano airport around 2.50 pm yesterday.
THISDAY learnt that the plane, along with its eight-member crew, was allowed to leave for Malabo, Equatorial Guinea's capital, after the Federal Government was satisfied that the 18 crates of arms and ammunition aboard it truly belong to the Equatorial Guinea government.
"Following top level meetings between officials of Nigeria and Equatorial Guinea and documents examined, which all confirmed that the weapons belong to Equatorial Guinea, the plane was ordered to be released by the Federal Government," a security source said.
All the ammunition were said to be intact aboard the plane as it left the airport.
Security agents at the Mallam Aminu International Airport, Kano had impounded the cargo plane loaded with 18 crates of arms and ammunition following the suspicious movement of the cabin crew and their clearing agent after the plane made a stop-over at the airport as a result of technical problems.
No reason was given by the government for the release of the plane, but an official of the Federal Airport Authority of Nigeria (FAAN) told reporters that the release of the plane was directed from Abuja.
At the time the plane took off for Malabo, no top government functionary was sighted at the airport.
|
Article source