God's Wisdom of Daily Living..!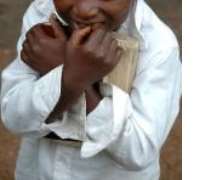 Thoughts of the Day.

Proverbs 15:15(Amp): "All the days of the desponding afflicted are made evil (by anxious thoughts and foreboding), but he who has a glad heart has a continual feast (regardless of circumstances).
1 Thessalonians 5:18, "In everything give thanks: for this is the will of God in Christ Jesus concerning you."
Psalm 22:3 "But thou art holy, O thou that inhabitest the praises of Israel".
Prayer for the Day .

Dear Father God, I am so thankful to be called a child of God. Forgive me when I fall into the devil's trap of complaining or worrying. Lord, help me to cast my cares upon You, for I know that You care for me. Help me also to not allow contrary circumstances to get me down, but rather, may I remember that I serve a mighty God Who is greater that my circumstances. I do praise You, Lord, and when I think of all the things You have done for me over the years, I am truly grateful. Fill me with Your joy, peace and love daily so that I might serve You with a merry heart. I ask this in the name of the Lord Jesus Christ. Amen.

God's Love,
Nana Yaw.