A seventh of young men have chlamydia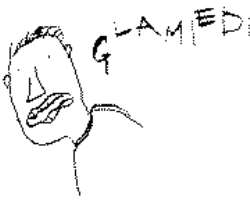 One in seven young men has chlamydia, according to the latest official figures.
A new screening programme has uncovered the highest level of infection among men aged 20 to 24, of whom 13.3 per cent tested positive.
The next highest rates of infection at 12.1 per cent are among girls aged 16 to 19, says the Health Protection Agency.
More than 180,000 young people have been checked since the National Chlamydia Screening Programme was launched in England in 2003 in response to growing concerns about the sexuallytransmitted infection, which can destroy a woman's fertility.
More than 18,000 tested positive in the first three years - around one in ten. More than 11,000 of those screened were men aged 20-24, of whom 1,491 tested positive.
Cases of chlamydia have risen sharply in recent years, passing the 100,000 mark for the first time between 2003 and 2004.
But doctors fear the real toll of sex infections is much higher because many are symptomless while only a small minority of young people are currently taking part in screening programmes.
Dr Mary McIntosh, who directs the programme at the HPA, said: "The message is important - that men can get chlamydia as well and they can pass it on to their sexual partners."