BAYELSA: A Technocrat to the Rescue!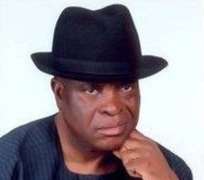 Leadership is a potent combination of strategy and character, but if one were allowed to make a choice, character may be preferred. The founder of modern Singapore, LKY, once said "If Singapore depends on the talent it can produce out of 3 million people, it's not going to punch above its weight....So you've got to accept the discomfort which the local citizens feel, that they are competing unequally for jobs." The talent referred to here is the pool of brain power - people equipped with competences to manipulate economic processes. It is common knowledge that whereas politicians think of short term growth, technocrats are creative and innovative hence they think of development in a long-term, holistic manner. In essence, it is technocrats that provide the backbone of any economy. It is against this background that electoral campaigns in the advanced economies can only be engaging when they are geared toward economic development, job creation, social security and efficient delivery of social services.
For the better part of three decades, the public perception about the foray of technocrats in politics seems to be undisputable. Nigerian politics has not been fair to technocrats and excellent career people. The political space is crowded by people who are often not guided by ideology and core principles of development; most of them are people who politic with the development of society. When a society relegates the technocrats to the background what will be left of society is politics without governance. This is what Bayelsa State has suffered since creation 15 years now. It is only technocrats that can think of development.
Among the pack of those jostling for the Governorship of Bayelsa State is Dr. Imoro Kubor, a retired Permanent Secretary and a Russian trained aeronautic engineer who has traversed all facets of life. Dr. Kubor is running for the governorship of Bayelsa State on the platform of a not too popular political Party – the Change Advocacy Party, CAP. His justification for choosing the platform is that there has been an undue emphasis on political party without regard to the character, vision and leadership qualities of the role incumbent.
Born about 63 years ago, Dr. Imoro Kubor hails from the Southern Ijaw Local Government Area of Bayelsa State. He attended Reginal Celli Secondary School, Essene – Opobo and C.M.S. Grammar School where he obtained his West African School Certificate in 1970. He proceeded to the Kiev State University, Kiev in Ukraine and obtained his B.Sc in Civil Aviation Engineering and Msc in Aeronautical Maintenance Engineering in 1973 and 1979 respectively. He bagged his doctorate degree in Structional Mechanics in 1982 in the same University. He excelled in his studies because the tradition in Russia was to study the Russian language, which he did in 1973.
He started his career as a Lecturer at the Rivers State University of Science and Technology in 1984 and was appointed member of the Planning Committee on Skills Acquisition Programme by the Military Governor of Rivers State Mr. Fidelis Oyakhilome In May, 1985 he was appointed as a Motivator and Chairman of the Implementation Committee of the National Open Apprenticeship. On the basis of his experience, he was appointed by the federal minister of employment, Labour and Productivity to act as the Director General of the National Directorate of Employment in 1994.
He was the toast of the Aviation Industry having acquired enormous experience in the field. He has severally served as Managing Director/ Chief Executive Officer of Nigerian Airway Limited, Chairman, Committee on illegal Airstrips, Helipads and Helidecks in the Niger Delta Region in 2005, having served as Chairman, Technical Audit Committee on Aviation Infrastructure in 2004. He was also appointed Permanent Secretary, Ecological Fund Office, Office of the Secretary to the Government of the Federation, The Presidency, Abuja - Jan. 2009 and retired that year having attained the mandatory age of 60 years.
In 1970 Dr. Kubor worked at Elder Dempster Shipping Agency Habour Road, Port Harcourt as Shipping Clerk and rose to be a Shell PB Foreman Training School, Port Harcourt. In 1979 he was employed as Laboratory Technician at the Laboratory of Thin Walled Structures in KIEV, Ukraine and worked with Professor T. Thompson of the University of London on collapse the buckling of structures in theory and practice. He was also appointed by the Minister of Employment, Labour and Productivity to represent the Ministry of Employment in the Board of Directors of the industrial Training Fund.
He is a technocrat with grounding in so many professional bodies. He is a member, Nigerian Institute Management and a fellow of the Nigerian Society of Engineers. He is also a member of the Council of Registered Engineers of Nigeria. In addition, Dr. Kubor is a member of the Institute of Nigerian Aeronautical Engineers. In his capacity as a technocrat, he has contributed a lot to innovation. He was Designer and Motivator of NDE's National Open Apprenticeship Scheme as well as motivator and Designer of NDE's National Sanitation Scheme. He also played the same role in the NDE's Resettlement Scheme.
The technocrat had also served in several capacities. He was director, Engineering and Technical Services, Nigeria Airways Limited; Director and member of National Hangar Project Committee. In 1997, he was appointed by the Minister of Aviation as Managing Director/ Chief Executive (MD/CE) of Nigerian Airway Limited. In October 2003 Dr. Imoro Kubor was appointed to represent Nigeria in the Governing Body of International Financial facility for Aviation Safety (ICAO, Montreal, Canada. He served as Chairman, Committee on the Technical Evaluation, Reactivation Check on Twin Engined Aircraft of NCAT (Year 2004), Chairman Implementation Committee on Air Transport, Planning, Operations and Management Course (APOM) at NCAT, Zaria the same year among other Board appointments and Professional services in and outside the Aviation Industry. On the strength of his meritorious service and contributions to knowledge, he was awarded the National Merit Award of the Officer of the Order of the Niger, OON in 2010. Dr. Kubor is honour personified.
Dr. Kubor, like Jim Rohn, believes that the challenge of leadership is to be strong, but not rude; be kind, but not weak; be bold, but not bully; be thoughtful, but not lazy; be humble, but not timid; be proud, but not arrogant; have humor, but without folly. He is imbued with the quality of inspiring confidence in people. He is a man who would put my heart and soul to anything he wants to achieve. If this quality is transferred to governance, Bayelsa State would be transformed in one single term of his administration.
Dr. Kubor is not only a technocrat but a well grounded in political tactician. In 2010, he was Governorship aspirant under the People Democratic Party (PDP) but was dissatisfied because he felt lack of internal democracy would threaten the level playing field that democracy presupposes. To actualize his political aspirations, he was admitted into the Action Congress of Nigeria but elections did not hold because of the peculiar circumstances of tenure elongation in Bayelsa State. Now, he has taken the platform of the Change Advocacy Party, CAP in pursuance of his political ambition.
A public commentator said some months ago that Bayelsa's stagnation or slow development over the years is attributable to the fact that the State is ruled by politicians rather than technocrats. The commentator went further "It is high time Bayelsans used technocrats like Dr. Kubor to right the wrongs of several years of mismanagement, neglect and stagnation; he is a thorough breed who can bring his qualification, character and experience to bear on governmental administration".
He is determined to lift his vision to higher sights and to raise the performance bar in the Niger Delta Region. His philosophy is that service to humanity is the greatest good and when service is delivered with the fear of God and in good conscience, transforming the society is a necessary corollary.
As Dr. Imoro Kubor flies the flag of the Change Advocacy Party, Bayelsa people, in the spirit of democratic pluralism, have to choose from among the candidates, their character and experience. As an advocate of good governance, he believes that choosing a party platform alone is not enough, the leader must be God fearing, have the right character, track-record of performance and above all the love of the people at heart. As he prepares to unfold his Transformational Agenda, Bayelsa people are faced with a menu of choices: to vote for character or party; to endorse transformation or a no-change situation; to entrench politics or good governance. Ultimately, the choice belongs to the electorate but if the will of the people is strong, and if the people needs transformation and positive change, then Dr. Kubor is the MAN.
Clementina Prefa, is a Lagos-based Lawyer and Analyst.
Disclaimer:

"The views/contents expressed in this article are the sole responsibility of

Kingsley Ebikibena

and do not necessarily reflect those of The Nigerian Voice. The Nigerian Voice will not be responsible or liable for any inaccurate or incorrect statements contained in this article."
Articles by Kingsley Ebikibena