Yar'Adua's Ruinning Opposition--PPA The Progressive Peoples Alliance (PPA) has condemned President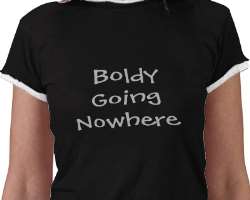 The Progressive Peoples Alliance (PPA) has condemned President Umaru Yar'Adua's penchant for decimating the opposition, asserting that it was a grand design of the Peoples Democratic Party (PDP) to stifle democracy inNigeria.
National Chairman of the PPA, Mr Clement Ebri, told a delegation from Gombe State, which paid him a solidarity visit in respect of the defection of Governor Ikedi Ohakim of Imo State to the PDP, that Yar'Adua was not honest in his Rule of Law mantra.
Ebri said that it was apparent that the president's bill in the National Assembly seeking to check the spate of carpet-crossing by elected officials was merely a ruse.
"A president who sends a legislation to the National Assembly to halt carpet-crossing, but junkets from Zamfara to Bauchi and Imo states to actively preside over the receipt of decampees from other parties to his is anything but honest in his intentions," he maintained.
The PPA national chairman said that the party was unmoved by the antics of the PDP administration, adding that Nigerians were fed up with the poor services provided by the government at the centre and would surely vote it out in any free and fair election.
Mr. Ebri lamented the country's poor infrastruc-tural base and the falling economy, noting that rather than addressing these issues, the PDP was busy destroying demoncracy in the country.
He said PPA was not downcast by Ohakim's defection, assuring that the party would not only win Imo State in 2011 but will also spread to other states of the federation.
Leading the delegation made up of members for various political parties in Gombe State, former House of Representatives member, Hon. Kilydaas Audu Kere, urged PPA to remain undaunted by Ohakim's decampment.
Hon Kere said they had studied the programmes of the PPA and were confident that the party meant well for Nigerians and will perform creditably in future elections.
He said his team had put up strong structures in Gombe State to win any election, and was surrendering these to the PPA.
He led several party chairmen and leaders to join the PPA, including Alhaji Ahmadu Ibrahim, Alhaji Saddam Hussani, Mr Jonathan Ahmadu, Alhaji Ahmadu Hassan Galadima, Mr Ahmed Rams Mohammed and Alhaji Babadija Mohammed among others.
|
Article source