ZARA PARTS WAYS WITH TONI PAYNE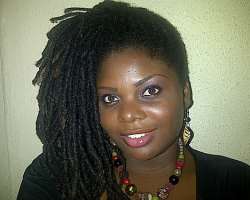 A month ago,news filtered out that wave making rapper Olamide who was under Tony Payne's management had left due to irreconcilable differences.
Right now following Olamide's steps in quick succession is Zara who has also left Toni Payne to pursue her solo career.
Zara whose real name is Margaret Mary Joseph is a Nigerian-American who created a buzz in the industry with her hit singles,Aboko Ku and The Flyest.
We gathered that Zara parts ways with Toni Payne because she wants to try a new approach in her career management.
The partnership between Zara and Toni Payne Concepts lasted for 2 years and 2 months.At the moment,Zara now has a new management with Vinny Egigba fondly called Mr. Egofix Entertainment.