Emeka Ike, Segun Arinze and Emeka Rollas battle for AGN presidency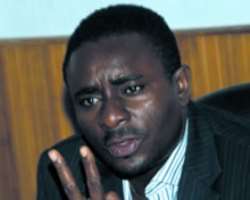 The battle for the presidency of the Actors' Guild of Nigeria (AGN) is getting more interesting by the day as more gladiators have thrown their hat into the ring.
Two stalwarts of the guild, it was learnt last week, are seriously considering running for the presidency of the association. Emeka Rollas, the man who contested against Ejike Asiegbu during the last election has declared his intention and Segun Arinze, the man many people refer to as Black Arrow, is said to be seriously considering contesting as well.
Emeka Ike, who declared his intension to contest to close associates earlier would now be challenging Rollas whom he openly campaigned for, supported and partly sponsored in the last election. This is a classic example of brothers turning against each other.
Segun Arinze, who has never been known to romance politics, is said to be consulting widely after some friends mounted the idea of contesting to him. As it is now, the battle is between the three known contestants. But insiders allege that Kanayo O. Kanayo is also nursing a political ambition. If he eventually declares his intention, the cat and mouse game would have been over on who becomes the next president of the Guild.
However, as things stand, Segun Arinze enjoys the overwhelming support of members because of his hard-line stance on issues and professionalism. Emeka Ike is also not a push over and the younger elements are routing for him while Emeka Rollas has a Herculean task of battling the two heavyweights on hand
Meanwhile Ejike Asiegbu, the embattled former president has been suspended after loyalists of KOK routed him from the secretariat. He was suspended on Tuesday for what some people call anti-guild activity.