EMEKA ROLLAS GUNS FOR AGN PRESIDENT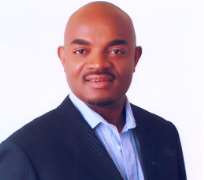 National Secretary of Actors Guild of Nigeria (AGN) and CEO, Rolling Pictures, Ejezie Emeka Rollas is set to run for the president of the guild.
Off the Stage gathered that Rollas' intention to run having served the guild in various capacities since 1996 is to consolidate the structures laid down by the outgoing administration led by Segun Arinze, and also continue the rebranding process of AGN through the media, corporate bodies and government.
Rollas, a seasoned administrator with a grass- roots base, is part of the Arinze administration, which within a space of two years, got AGN inducted into the Federation of International Actors (FIA), and also met with Ghana Actors Guild (GAG) that produced an MOU that is already in practice.
The administration has a housing scheme, Nollywood City in partnership with Adiku Global Limited and Spanish foreign partners in building befitting houses for the Nollywood stars of which payment is spread over 10 to 15 years.
Other contestants from the Rollas' camp include Abubakar Yakub, PRO now running for secretary, Stella Damasus for PRO, Omobola Renee Badejo, seeking re-election for Treasuer, and Chukwudi Anachina Bambino for Director of Guild Services.