About Dickson Iroegbu's Child Soldier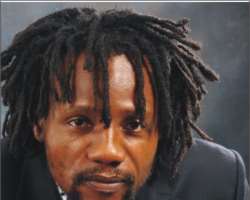 "I still dream about the boy from my village whom I killed. I see him in my dreams and he talks to me. He says I killed him for nothing and I cried." Those were the words of Mary, a 16 year-old demobilised child soldier forced to join an armed rebel group in central Africa.
A Dickson Iroegbu Pan-African film, Child Soldier is targeted at discouraging the use of children in war situations by government forces, paramilitary organisations and rebel groups.
Quoting a UNICEF fact sheet, Iroegbu affirmed that more than 300,000 children under the age of 18 are currently being exploited in over 30 armed conflicts worldwide, adding that majority of the child soldiers are between the ages of 15 and 18, while some are as young as seven or eight years of age.
"Child soldering is a severe manifestation of trafficking in persons that involves the recruitment of children through force, fraud or coercion to be exploited for their labour or to be abused as sex slaves in a conflict area.
Amnesty International stated that child soldiers are children robbed of their childhood and exposed to terrible dangers, psychological and physical suffering.
"It is in light of this glaring and gruelling reality that we embarked on the production of this socially relevant issue to show the psychological trauma the victims (child soldiers) pass through and its impact on modern society," Iroegbu stated.
NollywoodReel gathered that the movie, supported by international film makers, who are set to educate the public about the inherent danger of child soldering to the children involved and the society at large, is being shot on 35mm celluloid camera.