AMONG THESE NOLLYWOOD VETERAN,WHO DESERVES TO BE NFC CANDIDATE'S FOR FACE OF THE MONTH OF SEPTEMBER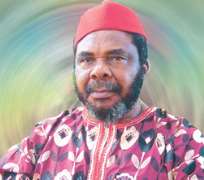 Who deserves to be NFC candidate's for face of the month of September; among these veteran actors; Lere Paimo, Olu Jacobs,Alex Usifo,Pete Edochie,Jide Kosoko,Adebayo Salami, and Enebeli Elebuwa.
Check out their pictures and choose your favorite.
The person with the highest vote automatically becomes NFC face of the month of September.
No multiple vote please, to maintain a level plain ground.

ADEBAYO SALAMI A.K.A OGA BELLO

ALEX USIFO

LERE PAIMO A.K.A EDA ONI LE OLA

OLU JACOBS

PRINCE JIDE KOSOKO A.K.A OFRE-DO-MA

ENEBELI ELEBUWA