Women in skimpy dresses not prostitutes Style is everything.........Okorodudu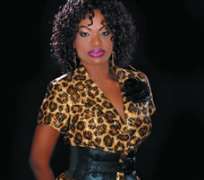 Recently, Allure, a pull-out in Vanguard newspapers honoured three stylish women: Dorothy Atake, Kate Henshaw-Nuttall and Celine Loader. The glamorous event was chaired by Mrs, Data Okorodudu, a fashion designer and the creative hand behind label JD7.
nfc sounded her out on what style is all about.
Excepts
Style depends largely on who is assessing it and from what perspective she is looking at it from. From the diva to the Nollywood person to the mechanic under the bridge, they all have style.
When you see a mechanic, you don't need to be told that he is a mechanic. When you see a madman, nobody needs tell you that he is a mad man. You only know from his style.
So, what is his style? Style is all about allure and fashion. It is not expensive and all the gold and diamonds of this world. Style is also not just about clothing and accessories. It is about the way you talk. It is about your carriage, your poise, composure and all that make you.
Style is life. Style is everything. You look at style when you are eating, when you are talking, when you are cooking, when you are sleeping, your living room, your car, your shoes, your clothes, your pen. The way you relate to your driver. Style is life. Style is everything.
Then, what is fashion? My question is who determines what is decent. I have always had a problem about the hypocrical attitude of some of us, especially, our mothers.
I attended a church some time ago on the Island and saw a queen from Akure. What was her outfit?
She tied a wrapper across her chest and wore her beads down. She was well seated and everybody seemed to admire her. Nobody harassed her. But if I or anyone of us, here were to appear in a boob tube, exposing lovely, glowing skin, people will jeer at her wondering why she can't cover up herself properly.
I don't see anything wrong in exposing your arms because we live in Africa, a temperate region. The temperature is hot. I find it hard to believe that people would just conclude that, any woman whose dress sense exposes her skin, automatically becomes a whore or is believed to be seeking attention from men. It simply sounds ridiculous.
I disagree with this because I have seen women in Iro and Buba made in hand cut lace material and would not wear anything underneath. You are left to see everything
So, who determines what is indecent? It is the public. The public, made up of you and me. Our culture, our tradition, our religion, our environment and a host of other things are factored into the analysis of indecent dressing. But that is Africa.
People's level of awareness and exposure determine our sense of style therefore making style individualistic thing. Black is one of my favourite colours but I have a sister- in-law, who never likes black and never wears it. For her, black signifies death or mourning. For some others, it is white. I, therefore, say that our environment, attitude and background are all determinants towards carving out individual styles.