Ibinabo Fiberesima denied me my crown – Akanibo, Miss Commonwealth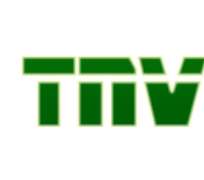 Sokari Akanibo was the first runner-up in the 2007 Miss Earth pageant, a franchise held by former beauty queen and Nollywood actress, Ibinabo Fiberisima. In this interview with KEMI LAWAL, the beauty queen shares her experiences. HOW much did you get your entry form? Ten thousand naira. What was your overall position?
I was the first runner-up and accordingly I was crowned Miss Commonwealth. I was 19 years old (then) and was a 100-level student of the Department of Mass Communication at the University of Lagos.
What was the prize money?
When we got the form, the winner was to go home with a million naira salary and a return trip to Japan. The first, second and third runners up would be going home with a salary and a chance to represent Nigeria in an international pageant.
How much?
It was not stated.
You mean it was not stated anywhere?
It wasn't.
Did you make any efforts to find out how much will accrue to you?
We did.
Before or after the pageant?
After the pageant because before the pageant it was hard to see Ibinabo (Fiberesima).
Did she not come around during camp?
She did come around once in a while to Aquatic Hotel in Ikeja, where we were camped for a week but on each of these occasions, she seemed to be too much in a hurry.
So what happened after you won?
The very night of the competition, she went away with the sash and crown.
Just yours?
Four of us, that is the winner, first, second and third runners up. The next day, we went for an interview at NTA, Encomium and Citypeople. We actually went with the crown and the sash and that was the last we saw of them. She did not even make mention of any money. All Ibinabo kept saying was there were not enough sponsors. My annoyance is that she just forgot about us.
When you say us, whom are you referring to?
I and the other girls. I don't know about others, but when I travelled to Japan I was stranded.
But you made a trip to Japan?
Yes she fulfilled that but not wholly. Can you imagine that when I was travelling, Ibinabo gave me only $175?
Did you have a chaperon?
I did but there was nothing they could do. Ibinabo is in firm control of them.
What is the name of your chaperon?
Her name is Kelechi. She is a student at the Rivers State University of Science and Technology. In fact after the pageant, she went back to school. The last time I set my eyes on her was two days after the pageant. Every one of us has been without a chaperon. In fact, I went to Japan on my own, unaccompanied which should not have been. It was actually Nigeria's ambassador to Japan that came to the show. There was nobody from the Miss Earth organisation at the show.
The day I was supposed to return to Nigeria, there was no flight until after three weeks. I was stranded and I had nobody, nowhere to stay. I called Ibinabo and she said, 'Go and cry for the manager of the flight, tell him you are stranded. There is nothing I can do,' and she hung up.
If I had not known the Nigerian ambassador to Japan, I wonder how I would have coped. I had to call him and he rented a weekly mansion for me. He took care of everything including my feeding.
What is the ambassador's name?
Mr. James Oluleye.
How long where you in Japan?
I was there for two-and-a-half months.
The pageant could not have lasted that long?
What I went for lasted for only two weeks and I became stranded afterwards.
Your colleagues were in school receiving lectures…
Well, I contacted my course mates and they were helping me with my school work.
How many times did Ibinabo call you?
She never called me to find out how I was doing.
Knowing full well that the $175 she gave you would not sustain you, why did you still embark on the trip?
I had some money with me. Out of the money she gave me, I had to remit $100 to the organisers of the pageant, so I was left with $75 from her.
How did the competition go?
It went well. I was one of the tallest girls there. I came top 15 and I was one of the youngest contestants. We were all given a token of 30,000 yen. The payment was made in instalments. I utilised it for my upkeep.
Just before you returned to Nigeria, did you make any attempt to let her know you are due back in the country?
I tried to but her numbers were not going. There was nobody to welcome me at the airport. I took a cab to my house. After sometime I went to Port Harcourt to see my uncle who is a big time politician there, he is close to the Government House. He just thought it would be a nice idea if I paid a courtesy visit to the seat of government. I said I couldn't go without my crown and sash and he advised I call Ibinabo. I had to call her younger sister, Bernice to get Ibinabo's number in London because then she was out of the country. Ibinabo said the only way she could release those items was if the people I would be visiting would pay some money and she also insisted that I must go with a chaperon in case I was given gifts.
Can you imagine that the day I was travelling to Japan, Ibinabo's personal assistant, one Mr. Sunday came to meet me at the airport? Right there he brought out a pen and paper and drafted a contract which I signed. Even my uncle tried to talk to her but she was adamant about me going with a chaperon.
What was contained in the agreement?
The agreement stated that if I win in Japan, sixty per cent of my winnings would go to Ibinabo while I retain the remaining 40 per cent.
Have you had any contact with Ibinabo since that episode?
Yes I have because of Aunty Data of JD7. As one of the sponsors of Miss Earth, she designed the national costume I wore in Japan. When I got back from Japan, I actually wanted to go and return the clothes but Ibinabo said I should drop it over at her friend's place in Surulere, that she was going to personally say thank you to Aunty Data.
How about the other girls, do they have similar stories?
Stacey, Jane, and Titilayo; it is the same story, but I can't speak for them.