WYCLEF, ALEXANDER O'NEIL, DARE ART ALADE, OTHERS TO DAZZLE AT LPS GALA NIGHT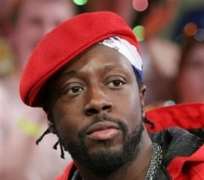 • Wyclef
Popular world music stars such as Wyclef Jean and Alexander O'Neil, will thrill the audience with live performances at the fund raising and gala night organized by Lagos Preparatory School, Lekki, Lagos. Others expected to perform at the spectacular event are some of Nigeria's top performing artistes like Dare Art Alade, Nigeria's number one crooner, Duncan Mighty, Port Harcourt First Son, Banky W popularly known as Mr. Capable, the soulful Ego, Naeto Super C and one of Nigeria's youngest stars, Your Boy Wiz Kid.
The Lagos Preparatory School (LPS), Africa most accredited British International School has announced its plans to host a benefit gala and fund raising event tagged, 'Foundation to Future', to raise the sum of N450 Million for the development of its new premises.
The event will be held on the school premises in Ikoyi on Saturday, June 18, 2011.
Commenting on the fund raising event, Mr. Graham Stothard, Headmaster, LPS said that the intervention is necessary now as the school's success and reputation has surpassed its existing facilities. 'We continue to witness a yearly increment in the number of enrolments.
From the school inception in 2002 to this present day, the number of students has tripled. We therefore need to expand our infrastructure to accommodate the growing demands and to ensure that the school continues to be one of the top international schools in Nigeria. According to him, plans for the benefit gala have been concluded and it promises to be a memorable event.
The esteemed guests are expected to come from the business community as well as supportive friends and families, who have been invited to assist in raising the funds to provide first class facilities for the children and their future generations.