Without Female Admirers, You Are Not An Actor - Micheal Okon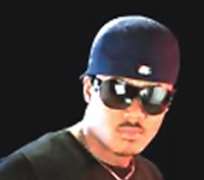 Micheal Okon is an actor who is gradually finding his way to the top. In this interview with Adunola Fasuyi, he speaks on his career, childhood and other issues.
You have been off the screen for a while, why is this so?
I have been off the scene for a reason. The entertain- ment industry is going through a revolution, from music, to comedy and by God's grace, movies. So, I and some of my friends came together and pull resources together to start a company. Why I have not been on the scene for a while is that we have been trying to put the company in a proper shape and it has not been easy.
Since you have been busy with that, do you still act or model or have you taken a break from these?
I still act. I am in three soap operas currently running. 'Heavens Gate' produced by Zik Zulu, 'A Love like ours' by Ralph Nwadike and 'Footprints' produced by Jerry Isiche. I am still into acting, but for now, I am like one leg in, one leg out. The modelling thing is on a hold for now. Acting is my passion and it's something that I would like to come back to full time, but for now, I am putting all my concentration in the new company that we are developing.
Can we know the name of the company?
MVP Entertainment Limited.
What is the full meaning?
It simply means Most Valuable People in Entertainment.
You want to tell us about it?
You wait till it's formally launched.
Was acting what you set out for in life or you stumbled into it, like some other actors?
I have always had passion for entertainment. My foray into entertainment started with modelling. Along the line, I started organising concerts with friends and we took our concerts round the South-South region, where we held concerts using various artistes like Tuface, P-square, Weird MC and many others.
I also had a brief stint as a radio presenter. Now, talking about acting, going into acting was by divine intervention.
I have a friend who is an actor and there was a time I called him on phone because I just wanted to hang out. He told me he was at the National Theatre, so I went there to meet him.
While we were leaving, a man called me and he is the same man that has helped me in the movie industry till today. He asked me if I would like to act, I laughed and told him jokingly that if he gives me money, I will act.
I was very casual about it, but he insisted that he was serious and he gave me his card, that I should come for an audition the next day in Surulere.
When I got to the audition venue, there were a lot of people outside; I called him that I was at the address. He came out for me and introduced me to the producer, who happens to be Emem Isong. They gave me a script to interpret the character within the space of five minutes. I did what I could, and they said they would like to use me for the role and it was a lead role. So, that was how the journey started for me.
What role was that and in which movie?
I acted as a spoilt son of a politician. It was my first movie. The title was 'Fragile pain'
Given the fact that you have never acted before that day, do you think they picked you because of your good looks?
A director once told me that for television, it pays to be very good looking and then your talent also helps too. But the good look is what will give you an upper hand. So, if you are not good-looking, you have to be extremely talented. That was how he puts it.
So, I think, in a very big way my looks help me in the entertainment industry, in both modelling and movies. Frankly speaking, my good looks have paved way for me, in my career and even in life generally. I mean everybody likes a good-looking person and sure wants to hang out with good-looking and intelligent people.
However, I have not relaxed because I have good looks, I am also working very hard to improve on my talent. I take some trainings from some directors. They coach me on some certain things that I need to do to improve on my talent, as an actor. I don't want to be recognised as a good-looking actor with no talent. I get a lot of criticisms and I am working on improving myself.
Do you get threatened or like it when people refer to you as small Ramsey Nouah?
Every fair actor that comes into the scene is compared with Ramsey Nouah. Ramsey is an actor I respect very well because he has done enough to promote Nollywood and it is a good thing to be compared with him. I think I will take that as a credit, but I also want to work to make sure that I am not just an actor, who is Ramsey Nouah's look-alike. I want to be an actor, who has his own name.
So, did you study the Arts in school?
On the contrary, I studied Marketing.
What is happening to your marketing certificate?
I studied Marketing at the Lagos State University, but I don't regret taking that course in school because it is a very vast course. Studying marketing helps a lot, especially now that I will be working in an executive capacity.
I am going to use my experience and all that I have been taught - how to position, how to strategise and all the business administration skills — that I needed to apply in order to promote this company and Nigerian entertainment generally. So, basically, my certificate is not sleeping. It is going to help, because I am making use of it.
In your career, would you say you are getting the kind of jobs you were expecting when you started off?
I am looking at a very big picture. I am a very ambitious person. For my acting career, I am not there yet, but will surely get there with God's help, hardwork and steadfastness.
Like I said, I have been off the scene for a while because of the company that we have been building. Soon, when we unveil the company, there are a lot of projects on ground that we are going to finance. Since I will be part of it, we will use some to promote me as an artiste, as I am in the executive capacity. I believe it is going to do a lot to boost my career. By and large, so far so good, for me in Nollywood, its been good all the way, but it will surely get better.
You said something about the company signing artistes, is it going to be a record label?
The company is starting off with a record label and a management firm. For the record label, we have signed one artiste and we are presently working on his promo singles, which we are going to put on air very soon. For the movie section, we have one actor that has been signed, which is myself.
You keep saying we, who are those working with you in this company?
I am sorry, but until we do the unveiling, their names will have to remain a secret.
Modelling or acting, which gives you that kind of happiness or satisfaction that people hope to get from what they do?
It has to be acting, because it brings out a lot of creativity in a person; but modelling, all I needed to do is go there and take different shots. Acting challenges you and I like challenges. I have more passion for acting than modelling.
Which would you say is more lucrative for you?
Without mincing words, it's acting. Looking at our environment, acting pays more. If you get your name branded as an actor, the modelling will then come in a different form. It will come as an endorsement and that is where the big money comes in.
Do you intend to model abroad?
If you are a professional model, that is when you go round the world with the modelling career. I don't want to be a professional model but as an actor, when companies approach me, and they happen to be outside the country, why not? But I will still come back to my base. If I want to be a professional in anything or I want to go out of the country to pursue anything, it will be acting.
Who are the people you get your inspirations from?
As an actor, I admire Al Pacino a lot. He is one of the best actors that I know. In Nigeria , I also love Joke Silva. She is one of the best actresses around. For the business side of entertainment, I really admire Ben Bruce. These are the kind of things I will like to achieve in the entertainment industry. These are the kind of people I call role models.
Tell us about yourself, growing up and the kind of family you came from?
I have two brothers, one elder and the other younger. My parents ensured that we had the best of every basic thing that was available. I have the best parents who did everything in moderation; is it discipline, love, care or pampering? They are wonderful.
So, were you one of the stubborn children who played pranks on their parents?
I wasn't that mischievous. One thing I can say about myself is that at a very young age, I always knew that I will be a business man, because I was always the one organising games for us. We had paper money that I created for the games. My business acumen started from when I was young.
You are not mischievous, does that mean you are as cool as you look?
The truth is that I am a very reserved person. The only time people see other side of me is when I do the business that I find myself in. I will describe myself as an introvert.
Are you also an introvert when you are around girls that admire you?
When I am around women, I put on my charming best. Not trying to feel cool with myself, but I know I can be a very good companion. Every other thing, I will like to keep under secrecy.
Like how many female admirers do you come across daily?
Female admirers come with the business on a daily and regular basis. I tell people that if you don't have female fans, trust me you are not making any impact. It comes with the job and I try as much as I can to be cool and friendly. I don't like being vain or putting emphasis on my looks. I like people to know me for the works that I do. They come around and I appreciate them.
The way your eyes are, do you wear contact lens?
No, these are my natural eyes. My features borrowed a lot from my mother's side. My dad is from Cross River State, but my mum is half-British and half Sierra-Leonian. So, I am a quarter-cast.
A few weeks back, you were said to have been attacked by robbers in Warri, what really happened?
It is true and I thank God Almighty, but I don't want to talk about it.