EX-BEAUTY QUEEN-ANITA ISEGHOHI OPENS BABY STORE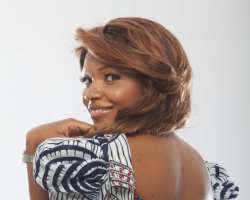 Finally after several weeks of anticipation, ex-beauty queen, mother of 2 very adorable kids & wife of top financial/business consultant-Tom Iseghohi ,former md of Transcorp- Anita Uwagbale-Iseghohi has finally thrown open the doors of her ultra modern and very well stocked baby store inside the Chase Mall, along Ademola Adetokunbo street, Victoria Island,Lagos.
The store is simply called 'The Baby Store' & what we hear she has done is that mothers and kids are in for the best of times as they rummage through the loads of things that are available and all would be very affordable, her idea is that things should not be cutthroat, and parents should be happy when buying for their growing broods, who always out grow whatever they have very quickly. Apart from that the store stocks things for new born babies to 5 year olds and slightly above, there are things for the expectant moms also, and then toys of all kinds for kids too.
While the store is already opened for business, plans are in the offing to have an elaborate opening maybe before the end of the month, with a lot of razzmatttazz.