BOLA AJIBOLA: MY GOLDEN NIGHTS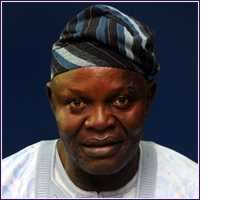 Bola Ajibola
Preliminarily, I wish to start this paper with a phenomenon of night and day as we were exposed to in geography. On this planet, earth rotates on its axis once in 365 days. This is what gives the people in temperate climate their spring, summer, autumn and winter, both in the Northern and Southern hemisphere. 'It is also the cause of the rain all the year, round the equator'. Being close to the equator, it gives us dry and rainy seasons.
Equally, this same planet, earth revolves on its axis within 24 hours of one given day, thus creating night and day contemporaneously in different parts of the world depending on the side facing the sun (day) and the other part away from the sun (night). The general concept of a given day at any given place on earth is that the period of the daylight is meant for work and the period of the night is meant for resting and sleeping. At least that is the general understanding as a kind of human modus operandi.
Thus people wake up in the morning either early or late to start the day's task and would naturally go to sleep during the nighttime. Having explained this practice of human behaviour, I now intend to dilate on my personal experience in life as a kind of intermittent aberration to this usual and general practice. In other words, let me say that right from the early part of my life working or studying in the night gave me a golden advantage as regards my achievements and success in life. The story is long and tortuous but I think I should relate everything in order to assist the young ones coming behind me.
This remarkable practice started while I was still a kid at the elementary class called standard 2 (which is now called primary 2). This was as far back as 1946. Before then I must explain that in our Yoruba community in the Southwest of Nigeria, women are by and large not educated. The general presumption was that their education would end up in the kitchens at their husbands' homes anyway and learning how to cook is not all about education. So in our own polygamous home of twenty five children (incidentally I was the 13th child with 12 before me and 12 after) where females were predominantly more than males, it was apparently the misconceived notion of our father that all our sisters must not receive Western education. Thus three of my sisters of the same mother were not educated at all.
Fortunately, when I came in as my mother's contribution of a male child, it was a joyous moment in our life, that I would by right be educated and contribute to the intellectual development of our great royal family. My mother was then overjoyed. But at that time, my immediate elder sister, Mrs. Adetoun Arogundade had the advantage of being given a special permission by our father to receive formal education at a very reputable girls school.
My mother was doubly overjoyed because as far as she was concerned, education was the 'be all and end all'. But unfortunately and contrary to her expectation, I started misbehaving in my class and in the school by once a while abstaining from going to school in order to attend to my love for farming. The sad news reached my mother and she called me to give me a thorough dressing down. She then said to me that if I turned out to be educationally poor or backward she would not be bothered and not care because at that time my immediate elder sister was doing very well in school and even gaining first position in her class. She therefore told me that I could do whatever I liked with my life; that, that would not bother her at all. That was how I was thoroughly rebuffed by my mother.
Facing this bleak situation with terribly uncomplimentary remarks from my mother became a serious challenge to me in life. I was determined to prove her wrong and even planned to do better than my sister. The grip of that determination was so chronically strong in me that I was determined to put in my very best in our class. I, therefore, went round to seek a positive solution to my problem of seeking a better performance in school.
The advice I received from friends and colleagues was to regularly attend classes in school and after school to study for the rest of the day at home and possibly to study in the night. I took the advice very seriously from that moment and therefore desist from being absent in the school or in the class by ensuring that I improved by studying during the daytime and thereafter proceeding to read throughout the night at times. Soon I got used to this practice in order to put my mother to shame for my being brushed aside. I succeeded in doing so.
Happily, the thought and practice of studying in the evening was further strengthened when our teacher, Prince Adenuga, in elementary standard 5 came one day to the class and wrote a quotation on the board, which he asked every one of us to write down and memorise. It goes thus: 'The heights that great men reached and kept were not attained by sudden flight, but they, while their companions are slept, kept toiling on through the night'.
Our teacher did not tell us where he got the quotation from neither did he tell us the name of the author but he forced us to memorise it, sixty two years ago and that got stuck in my memory till today because I kept practicalising this rich thought from time to time in my life. Later I discovered that this rich adage was that of Henry Wadsworth Longfellow. Thereafter, I gained admission to the Baptist Boys High School, Egunya Hill, Abeokuta in 1950 despite my height which was to my disadvantage because it was the policy of the Baptist Mission in those days not to admit huge, tall and older boys to the school.
Secondary education at the Baptist Boys High School was quite tough and rough for any student unless one is on the average or in fact above average in terms of being brilliant. As regards the subjects at the school, I was above average in all the literary subjects, particularly English, English Literature, History, Geography, Religious Studies and Yoruba. The only science subject that I was above average in, was Biology with my special love and interest in Geometry (and distaste) for Algebra as well as being on the average in Arithmetic. Thus my Mathematics was quite on the average.
From the start in class 1 at the Baptist Boys High School at the end of each year you might either be rejected and sent away from school, asked to repeat the same class, or promoted to the next class. Because of my stature impediment, coupled with my relative old age, the principal minuted in my report sheet that unless my performance was satisfactory at the end of the year I could be ejected. This, the sad news reached me around the Easter of 1950. Some of our schoolmates, friends and associates at our Baptist Day School and the Baptist Church got to know about this because I happened to be a prince. The news spread like a wildfire and I became the object of ridicule and contempt. From around April 1950 to the end of the year in December, I concentrated once more on my 'golden nights' by studying very hard throughout the nights. The result was a tremendous success. My name was among the first names mentioned to be promoted to class 2 in our class lA. The 'golden nights' worked and I was simply promoted to class 2.
Reaching class 4, however, was the greatest academic bottleneck.
Although 60 of us passed to class 4A and B (of 30 students in each class), only 30 were promoted to class 5. The rest were rejected and I knew that was going to happen. Most unfortunately, my first term result was not all that good. Therefore, from the time of our Easter holiday in 1953, I reverted to my 'golden nights' reading and studying day and night. The result was outstandingly successful. I was one of the 30 successful students that passed to class 5. I crossed the bar. Again, thanks to my magic of 'golden nights' and the help of Almighty God, I passed on to class 5.
There was not much hurdle in class 5, but class 6 was another major academic obstacle to surmount with regard to the West African Examinations Council and other examinations, like the one for the civil service. Throughout the year of 1955, I had to intensify my studies with my 'golden nights', thus ensuring positive nights' deliberation and dedication to my studies. The examinations rained on us in December and I succeeded by passing all of them, especially the Cambridge School Certificate whereby I passed all my subjects.
I passed out from Baptist Boys High School in 1955 and proceeded straight to Ibadan to seek employment and eventually settled at the Ministry of Internal Affairs and Information at the Printing Press section. The period of two years that I served as Printer Grade 3 was academically uneventful because I was so much engrossed in the printing works, which earned me high reputation and commendation from my boss, Mr. Kadara, who died in an accident in December 1957. Situation dramatically changed to my detriment at the printing press on the death of my immediate boss who had always treated me with great admiration and showering benefits on me.
As a matter of fact, he planned the arrangement of scholarship for me to study printing in the United Kingdom. Because of his death, I planned to move to Lagos, which I did in January 1958. I came to Lagos with a good old friend of mine, Olawale Shittu, who is at the moment permanently resident in London. He was admitted to Emergency Science Training School and both of us were staying at my father's house at No. 20, Oko Baba Street, Ebute Meta. I was employed as an auxiliary teacher at St. Jude's School, Ondo Street, Ebute Meta. In retrospect, let me say that the interview for this teaching job was remarkable and interesting.
The late Reverend Asekun, who served as the chairman of the interview committee, I think liked the look of my face and immediately passed me for the job. Others were denied the employment. One of those interviewed, who happened to know me, went back to the interview committee, complained that I am a Muslim and not a Christian and therefore ought not to be employed. When the report reached Reverend Asekun, he said he was not prepared to change his decision and maybe in future they would persuade me by converting me to Christianity. That attempt failed and I served as a teacher in that school for virtually a year.
1958 was a year I can never forget in the history of my life. So many things happened in that year that I could not believe that it was possible for me to accomplish everything that I did within that one year. To begin with, I was regularly daily teaching at St. Jude's School. I taught the pupils in standard 4. Secondly, I planned for my A level (GCE) subjects in History, British Constitution and Economic History. I also planned for my O level (GCE) subjects in Latin, English and Logic in order to obtain the necessary credits, even though I had passed some of the subjects.
Obtaining a passport in those days was not an easy task at all. Apart from the unnecessary bureaucratic delay, the total cost of passport was about £90, which was quite a large sum of money in those days. That was also part of my programme for the year. Above all that, the sum of £49.10/- was also needed to obtain my sailing ticket from Lagos to Liverpool within the same year. If you take into consideration that my monthly salary then was £13 a month and having regard to the fact that my elder brothers refused to assist me on all these plans despite the persuasive intervention of our father, you will therefore appreciate the fact that mine was an Herculean task to achieve within the same year. From day one in January that I settled down at my father's house at Oko Baba with Wale, we embarked jointly on 'golden nights'.
I was working virtually round the clock. From morning at 8 o'clock a.m. to 2 o'clock p.m. I was teaching at St. Jude's, thereafter I would be back home and teach some pupils in the organised lessons from about 4 o'clock p.m. till about 7 o'clock p.m. I would start reading from about 10 o'clock till the following morning. This practice, to those who were close to us at Oko Baba, was a unique phenomenon that they had not seen before and they were all wondering whether life could be so hard in order to achieve one's ambition in it. Happily, I passed two of the three A level (GCE), passed all the three subjects at O level (GCE) and obtained my passport, all in July.
With all this accomplished, I felt I could sail to the United Kingdom in August. One of my elder brothers' wives who was working then in the Customs was able to obtain a passage for me to sail around the 9th of August. I had expended all I had by paying for the cost of my passport. It was thereafter that I went to my father urging him to plead with my brothers to provide me with only £49.10/- for my sailing to the United Kingdom by boat.
For reasons best known to them, they were not prepared to assist me, thus my sailing in August was cancelled. But I booked for another sailing on November 22, 1958. Before then I was able to save £43 and a kind lady in our home (Mama Kayode) gave me a loan of £6 that I added to this sum to pay for my ticket of £49.10/-. I must not forget to add that my father of blessed memory also squeezed £100 in form of a loan to assist me during that initial stage of my studying in London. (May his kind soul rest in perfect peace).
On that memorable day on 22 November, as aforementioned, a large number of our pupils from St. Jude's School came to Apapa to bid me goodbye. They composed a good song, wishing me goodbye and good luck and I could still remember so many of them crying when the boat started sailing on the Atlantic Ocean. Of course, with £49.10/- as my fare, we were in the 3rd class cabin. Those who were more affluent than those of us in the 3rd class cabin were in the 2nd class cabin and they, of course, enjoyed better facilities than us. I still remember that Barrister Badru Olaogun, who is now a Bencher, sailed with us on that occasion. Another one that comes to my mind now is Honourable Justice Oni Opaku (she is nee Moore). Many other chaps from South East travelled with us. In fact, they had obtained their first degrees in Art when they decided to study Law in Britain.
We landed in Liverpool on 8 December, 1958 and thereafter travelled to London Euston by train where I was met by the late Justice Ligali Ayorinde, who eventually became my brother-in-law. I was lucky that he came to receive me. It was terribly cold and he came with a topcoat which I used to follow him to 157, Malden Road in Priory Hamstead Health Area, London NW5.
Life in the United Kingdom proved to be tough and rough for me because of the fact that I was there to carry out a self-funding plan for my education in Law. That I was able to accomplish it was a miracle. But let me say here and now that armed with my 'golden nights', I was able to survive the ordeals and all the trials and tribulations with the help of Almighty Allah. For four years, I battled with this life virtually without sleeping during the daytime neither was I sleeping during the night time. I was attending the Holborn College and the Inns Court as well as settling down to read at the Senate of London University, all in the daytime. But thereafter, instead of going back to sleep after 9 o'clock, I was always clocking in at 12 o'clock midnight to work till 8 o'clock in the morning at my place of work, thus working round the clock. I did that for about four years.
I wonder whether I could also refer to that as my 'golden nights' or my 'nights of necessity'. With all these efforts and with all these wears and tears, coupled with a lot of pains and sufferings, success descended on me in 1962. I passed my LLB examination in July of that year and also passed my Bar final in October that same year. This overwhelming success in the midst of all this hectic struggle gave me even the die-hard encouragement to put in my application for my Master degree in 1963. I was already on with that programme of the Master degree when a relation saw me in the library actively working on and unfortunately I told him my plan. He returned home to tell my father that I had finished my Law course that could enable me to practise Law in Nigeria and my plan was to embark on the glossy side of education which had no bearing with my plan to practise Law. My father urged me to return home immediately. I did because my father's words are my bounds.
On my return to Nigeria it became impossible for me to jettison my 'golden nights' which I engaged in my legal practice for a period of twenty three years, particularly in those days when I had to appear before the late Honourable Justice J.I.C. Taylor of blessed memory. I kept this 'golden nights' on with me as if it was part of my daily life until one day in 1971 when I broke down right in the High Court premises, Lagos. I was in London being treated for so many ailments within my body and in fact, I was sick for a year. But it is difficult to stop a cat from mousing.
As soon as I got better and on my feet again, I reverted to my 'golden nights' and became hyperactive once more. I was very much with the Bar Association activities and very much active in my national and international practices. I became a member of the International Chamber of Commerce in Paris as well as a first class Arbitrator in Africa. I kept flying over Africa and other parts of the world as a compromis judex; in places like Kenya, Ethiopia, Uganda, Tanzania, etc. When eventually I was elected the President of the Nigerian Bar Association, I kept on with my 'golden nights' achieving successes in so many fields of human endeavour in the legal profession. Suddenly, I was invited to serve as Attorney General and Minister of Justice during the Ibrahim Badamosi Babangida administration.
This was a very heavy assignment for me that I had to intensify my day-to-day indulgence in 'golden nights' for six years. I was not in a position to sleep on my bed anymore, instead of that I was always on my couch reading and reading throughout the nights. But despite all that I served in those six years without taking any remuneration whatsoever. I was working so hard to the extent that I carried my 'golden nights' to the Ministry of Justice. People like Professor Yemi Osinbajo, Dr. J.B. Ajala, Mr. Awa Kalu, Mrs. Sade Adetiba, Moshood Adio, Bola Latinwo, Hon. Justice Deinde Sanyaolu, Honourable Justice (Dr.) Aina and so many others are still in the position to bear me witness.