NAFDAC Intensifies Stiffer Measures on Fake Drugs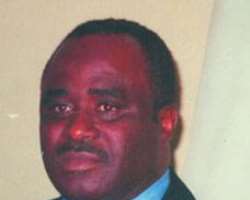 By Emmanuel Ajibulu
Since the exit of Professor Dora Akunyili as Director-General of National Food, Drug Administration and Control (NAFDAC), one would have suggested that the clampdown on merchants of death who flourish in the manufacturing, sale and importation of fake drugs and other products in Nigeria have possibly ended; but with the recent key milestone recorded by the agency, such negative insinuation has been permanently laid to rest.
The agency had warned over the circulation of fake imported anti-malarial drugs, Maloxine and Amalar, indicating that the last time the genuine Maloxine was imported into the country was in 2003.
Also, courtesy of NAFDAC, in collaboration with a US-based company, state-of-the-art anti-drug counterfeiting testing equipment would soon be available in the country in furtherance of the zero tolerance campaign against fake, expired and substandard drugs in the country.
Consequently the Agency has given a directive for the withdrawal of the product in the Nigeria market, pointing that the use of such drugs could lead to resistant strains of malaria parasites in human system.
In a media parley in Lagos, NAFDAC's Director of Enforcement, Mr.Hashim Yusufu, said the brand owner of the product, St. Michael Pharmaceuticals, had made a public declaration that it had not imported Maloxine since 2003, adding that any Maloxine in the market after 2003 was fake.
Mr. Hashim however lamented how importers are flooding the Nigerian market with fake anti-malarial drugs, directed all pharmacy outlets stocking Maloxine and other fake anti malaria drugs to withdraw them from their respective shelves and hand them over to the agency for immediate destruction, in order to avoid wide spread circulation of the products.
In a statement credited to him, "NAFDAC is highly concerned about the faking and substandard Maloxine and Amalar tablet which contains sulfadoxine and pyrimethamine, the only drug recommended for use in Intermittent Preventive Treatment (IPT) of malaria in pregnant mothers. We are equally concerned of the use of monotherapies especially fake mono therapies like Artesunat that could give rise to resistant strains of malaria parasites."
Further, the delivery of the novel drug testing equipment known as "Truscan" is to be preceded by a national survey and audit of all drugs on sale nationwide with the primary objective of building a data bank consisting of identification marks and differences between genuine and counterfeit drugs.
The new NAFDAC Director-General, Dr. Paul Orhii, unveiled this development during a meeting in which the Truscan purchase agreement was drawn with the International Conference on Drug Anti-Counterfeiting. The event was organised by American Enterprise Institute for Public Policy Research (AEI).
Until this appointment as NAFDAC DG, Dr. Orhii was an accomplished Nigerian with meritorious track records in his chosen professions. He was based in United States of America as a lawyer and medical doctor, who later became a perfect replacement for Professor Dora Akunyili, now Minister of Information and Communication. On account of Akunyili's stellar and unique performance in the Agency.
About four months back in early 2009, Mr. Orhii led a four-man top NAFDAC regulatory officers to Washington D.C. to wrap-up the purchase agreement said the Agency was set to take delivery of two new Truscan devices that would enable a NAFDAC regulatory officer to carry out on-the-spot examination and detection of fake drugs and any other substandard regulated product at the Agency's existing laboratories in Agulu, Onitsha Anambra State of Nigeria, Yaba and Oshodi area of Lagos State, Maiduguri, Kaduna, and Port Harcourt Rivers State. For more information about NAFDAC readers can visit: http://www.nafdacnigeria.org/
Emmanuel Ajibulu is a Nigerian representative for modernghana.com with the mandate to cover political, entertainment and other newsworthy events in Nigeria.

[email protected]
+2348023660770