KENNY SAINT BROWN TURNED PASTOR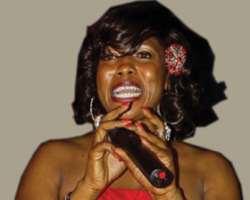 Kenny Saint Brown one of the leading gospel artiste in Nigeria has faced so many challenges in the past starting from her crashed marriage, to the alleged of being involved in homosexuality act with label mate (ESSENCE) and most recent, the controversy that trails her after the NMVA 2010 Awards, it takes only a courageous person to overcome all this trials and still stand firm on top.
She declared in a recent interview that apart from being a gospel singer, she's now a youth pastor.
I guess this Is part of the turn around she's being clamoring for all this while. Anyway, wishing her all the best on her new call.