PRESIDENTIAL RUNNING MATES, ASSETS OR LIABILITIES?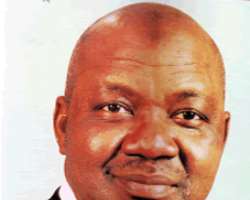 Sambo
Ahead of the April presidential poll, several political parties have finally chosen vice presidential running mates. In the estimation of critical observers, while some appear to be assets to their political platforms, others seem to be liabilities.
Sunday Sun here evaluates the strength and weaknesses of the vice presidential candidates of the four leading parties- the Peoples Democratic Party (PDP), Congress for Progressive Change (CPC), Action Congress of Nigeria (ACN) and All Nigeria Peoples Party (ANPP).
Pastor Tunde Bakare
Even though speculations were rife that he was being considered as Muhammed Buhari's running mate, his announcement eventually came to many as a surprise considering that these were two people coming from two opposite extremes. Whereas Buhari is perceived as a Muslim fanatic, Bakare is also viewed as one of the clerics that share extreme views on Christianity.
So, many see the union between the presiding pastor of Lagos-based Latter Rain Assembly and that of Buhari as one of strange bedfellows. But 'what politics has joined together, let no man put asunder'. Then, the question is: Will Bakare's announcement add any value to Buhari's presidential ticket.
He has demonstrated utter fearlessness in his criticism of poor governance, in sharp contrast to many of his peers who offer only complimentary commentary on governments. His choice by Muhammadu Buhari, the presidential flagbearer of the CPC, reminds one of an earlier partnership between him and General Tunde Idiagbon when he (Buhari) was military Head of State. Many recall that the revolutionary partnership shook Nigeria, especially in the anti-corruption fight.
Pastor (Dr.) 'Tunde Bakare rose from the humble beginnings to a position of influence. He was born to a Christian mother and a Muslim father, whom he did not grow up to know. His strongest point remains the fact that he is a man of proven integrity. Spokesperson for Buhari Presidential campaign, Yinka Odumakin, made allusion to this fact when he said that ' Bakare and Buhari ticket signifies two people of integrity coming together to serve Nigerians'.
Bakare from Abeokuta, Ogun State is also a strong orator with strong links with the civil society groups.
But that is where his plus stops. He lacks a political base or structure that he can rely on.
Besides, he is not versed in the wiles and mischief of the average Nigerian politician
John Odigie-Oyegun
Since 1999 when democracy was reintroduced in Nigeria, not much has been heard of his political activities. Not a few are also surprised with his emergence as Shekara'u's running mate. But it will be recalled that Oyegun was elected as civilian governor of Edo State on the Social Democratic Party (SDP) platform, during the transition to democracy launched by General Ibrahim Babangida. He served from January 1992 to November 1993. He was removed from office after General Sani Abacha seized power. Later, he became a leader of the All Nigeria Peoples Party (ANPP). In 2009 he was chairman of the Technical Working Committee of CODER.
John Odigie Oyegun was born on August 12, 1939, in Warri, Delta State. He attended St. Patrick's College, Asaba, and then went to the University of Ibadan where he obtained a Bachelor's degree in Economics. Many view his choice as a running mate to ANPP's Ibrahim Shekara'u as a bit curious because very little was heard of him after he left office in 1993. Odigie-Oyegun had defeated Lucky Igbinedion to emerge Edo State governor in 1992 but his administration was among those sacked by the Third Republic.
The former governor may be considered a politically spent force with little electoral value to Shekara'u whose party is practically non-existent in the south.
The fact that he came from the South-south, a zone where president Goodluck Jonathan hails from, again calls to question the logic behind his choice. Clearly, he would provide little electoral leverage to the aspiration of ANPP to democratically grab power in the upcoming election.
Dr. Sunny Ugochukwu
Since he was mentioned as running mate to Ribadu, the question on the lips of many is: Who is Sunny Ugochukwu. Without bias, he is not one of the gladiators in the nation's political landscape.
But he is a United States of America-based educationist. He emerged as the presidential running mate to the Presidential candidate of the Action Congress of Nigeria, Nuhu Ribadu. He is a complete dark horse in the race.
One of the better-known facts about Ugochukwu, who hails from Anambra State, is that he was the national campaign manager of the Ribadu Campaign Organisation and came on board the Ribadu campaign in fulfillment of the former EFCC's chief promise to Nigerians in Diaspora that he will work with them.
Perhaps what might count for Ugochukwu in the race is the fact that he is the only Igboman on the 2011 Presidential field, which might sway some Ndigbo to vote for him.
However, there are strong speculations that his name was just on the list pending the time the leadership of the ACN leaders picks its running mate from the South East.
Arch. Namadi Sambo
Within the short time he worked together with his boss, Goodluck Jonathan, it was obvious that he would still be retained as running mate in the 2011 presidential election. So far, he has shown enough loyalty to President Jonathan, hence deserved his nomination on the ticket to fly the flag of his party, PDP.
The former governor of Kaduna State became the vice to President Goodluck Jonathan after Yar'Adua's death. This position was not changed even as intrigues swirled around Jonathan's declaration of intent to run for president in the forthcoming poll.
According to the PDP, ' Sambo's confirmation as vice-president is in appreciation of his loyalty to the nation and his growing reputation as a team player and a bridge builder.' Initially, his choice as the vice to Jonathan did not enjoy widespread support from most northern leaders who thought the Jonathan Presidency would be for a short term.
However, now that the PDP ticket has been secured by Jonathan, there is no doubt that Sambo's influence has been on the rise and being from the North, he would influence voters in the zone.
But whether he will be an asset or not will depend on how deep is the anger of the North over the emergence of Goodluck Jonathan as the candidate of the PDP and how effective the campaign organization of the CPC candidate is able to make capital of the ill feeling among the north of the Jonathan candidacy.