PERFECT CHURCH TAKES LEAD AT THE CINEMAS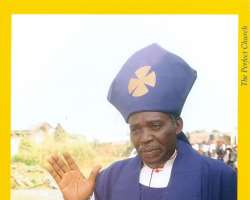 Last week, Wale Adenuga beat his chest that his second feature film, The Perfect Church will do well in cinema and true to his words the movie that has Ramsey Nouah, Funke Akindele, Olu Jacobs, Ngozi Ezeonu, and others made a strong cinema debut measuring up to par and beating many Hollywood films at cinema across the country.
It will be recalled that in time past Nigerian films such as Figurine, Ije and Anchor Baby have done very well in cinema giving Hollywood movies run for their money. Ije actually went on to become the highest selling movie of all time raking in over N57 million and doing over 18 weeks in cinema. Anchor Baby, the movie produced by Lonzo Nzekwe is still in cinema for the eigth weeks running.
Following in the tradition of these great movies, The Perfect Church' is packing the cinema full and made strong first week impression such that cinema stakeholders are predicting the movie will notch several ups in cinema.
The movie is in a class of its own, 'The Perfect Church' for the first time in West Africa, opened in all cinemas across Nigeria and Ghana simultaneously. It can be seen at Silverbird (Lagos and Abuja, Ghana), Genesis (Lagos and Port Harcourt), Ozone (Yaba, Lagos), I-cinema (Port Harcourt).
Asked if he will be able to reproduce his status as the king of soap opera in feature films? Wale Adenuga said 'all forms of production requires the four big 'Ms', Money, Man, Machine and Material. The machine been used is the only difference between TV production and Cinema production, all these we know and have considered in producing 'The Perfect Church'. I have no doubts it is going to succeed at the cinema because we used the best materials and the right cast in producing the movie'.
The Perfect Church is a story of deceit, repentance and forgiveness that simply relays the message that we are only made perfect by grace. It tells the story of a church with perfect reputation and holy people with unholy secret. Pastor Benson (Ramsey) presides over the church, Sis Angela (Funke) leads the choir while Mr and Mrs. Ojo (Hakeem and Ngozi) are the elders. There lives are perfect until Bishop Williams (Olu Jacobs) comes to deliver a confusing vision. All hell was let lose and lives and reputation are sacrificed.