I'm prepared, Odemwinge tells Siasia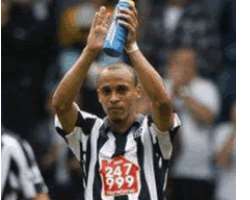 Odemwinge
Osaze Peter Odemwingie is psychologically ready to give his best to his country as well as Premier League side, West Brom. The Nigerian, however, needs help from West Brom's psychologists to 'free his mind' and get him back on the goal trail after his recent slump.
Odemwingie started the season in a fine form but has been hit by a series of niggling injuries that saw his confidence drop during a recent run without hitting the target as Albion slid down the table. Odemwingie concedes he needed help from West Brom's backroom staff and the results were there to see with his double strike in Saturday's 3-2 win over Blackpool at The Hawthorns.
That ended a run of five successive league defeats since the 3-1 victory over Newcastle in early December – the last game Odemwingie had scored in. He said: 'Personally, I will never forget this game. Hopefully, it is a new start and we will keep winning now.
'It has been a really difficult period for us but hopefully the victory will help us to forget the bad period we've had. 'It has been difficult for me in the sense that I missed a penalty against Manchester United and a few chances in the last few games.'I've not been at the top of my game but this week, a lot of people stood behind me, starting from the coaching staff and the players, and the medical staff. 'I had a few meetings with the psychologists because they saw my head was a little bit down. 'We talked about a few pictures in my head, and it did relax me a little bit.
'People helped me a lot to free my mind, be myself and just enjoy the game.' Odemwingie added: 'I never knew it could help and yet, right from the first minute of the Blackpool game, I felt relaxed and that pressure on me, as I was hitting myself, it came off me. 'I took the game into my hands, tried to do things, and it released all the tension. 'I just played as I used to.' Albion's Head Coach, Roberto Di Matteo, said: 'Strikers live off goals and the confidence that comes from goals.
'Peter has had a few niggling injuries that have taken a little bit of rhythm out of him. 'I don't have enough time to tell you everything we've done with him to get his confidence back – but it's obviously worked.
'We've worked very hard with him and all the players to pick them up. 'We are very pleased to have got those three points under our belts and hopefully we can turn the corner now and look forward to the next games with confidence and belief.' He, however, hopes his brace in Saturday's 3-2 win over Blackpool can kick-start his West Brom career. The Nigerian made a big early impression during his time at the Hawthorns, but a series of niggling injuries curtailed his appearances.
The goals soon dried up along with confidence, culminating in his woeful missed penalty in their recent home defeat to title-challenging Manchester United.