'NFF WON'T INTERFERE IN NPL'S SPONSORSHIP ROW'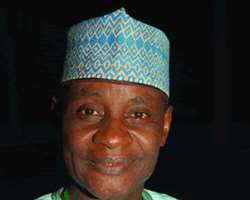 •Maigari
Nigeria Football Federation (NFF) Executive Committee member, Deji Tinubu, says there will be no interference in the Nigeria Prmier League's (NPL) disputed sponsorship deal with MTN.
Last month, the league body awarded the rights to the telecommunications company, but a rival, Globacom, has taken the case to court, claiming irregularities in the bidding process.
The NFF has also claimed that it was not consulted during the process, but Tinubu says that will be no reason to interfere.
'All we have said is that we should have been briefed and allowed to make our recommendations, and that was not done.
'But the NFF will not interfere in the decision. The case is in court, and the NPL will have to resolve it.' The hearing for the suit has been fixed for January 11.