'MY BATTLES WITH STROKE AND AMNESIA' –EMMA EDOKPAYI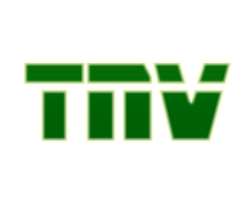 With a career that has spanned more than three decades and roles in award-winning films and soaps like Hotel De Jordan, Things Fall Apart and Third Eye, Elder Emma Edokpayi's contribution to the growth of the film industry in Nigeria cannot be anything but immense. And since the advent of Nollywood, he has registered his presence with movies and soaps like Keeping Faith, Solitaire, Palace and I need to Know.
His absence was therefore easily noticed when the English and Literary Studies graduate of the Delta State University suddenly vanished from the scene about four years ago.
Now that he is back on the scene Spectacles caught up with him and sought to know what had been happening to him.
"Acting is my passion." he declared. "To me, it is a part of life. I have always done it since I was six years old. I loved mimicking people. When I was in the primary school, I was a part of the drama group. And I continued with that even when I was in secondary school."
Edokpayi resolved to carry on with acting after his secondary education, but his parents naturally frowned at that decision. They felt he was doing something that was meant for never-do-wells. Little wonder they kept telling him to go and find a better job.
That perception, however, changed when Edokpayi became a popular face on the TV in Benin.
"After my secondary school, I taught for a while before I joined the Nigerian Television Authority. I was doing drama as well. I became popular and people knew me everywhere. Then my parents began to use my name whenever they needed to introduce themselves to people. If my mum wanted to tell anybody who she was, she would say, 'I am Emma Edokpayi's mother', and the person would recognise her."
Ask Edokpayi when the big break came and he would tell you, "I have always been popular. The truth is that people have always acknowledged me. I have been known as far back as the 70s. Of course, there was no Nollywood then."
In Benin City, Edokpayi was already well known before the advent of a television station. "Then came Hotel The Jordan, I was there as well and people got to know me more. Then I did Things Fall Apart in 1983 where I played a major role."
Asked to compare what the industry used to be in his early days as an actor with what it is now, he said, "The society has come to terms with the industry. There is so much glamour in it now. Parents even want their children to be a part of the movie industry. It was not like that in those days. Boys and girls are now confident. They can boldly call themselves actors. It was not like that. The industry has grown very sophisticated now."
And so, Edokpayi became a part of the sophistication. He was doing so well in Nollywood. He was even one of the few actors that were doing movies back to back. And on account of his energy, he added to his career a consultancy firm where he was doing audio visuals.
"I was doing TV documentaries for multinational companies. Most oil companies in Nigeria were my clients. I was always on their site doing one documentary or the other," he said.
But it was in this line of duty that Edokpayi nearly lost his life. "I was in Eket, Akwa Ibom State, when I had a stroke. It happened on an oil company's site. It was in August 2004. The company I was working for didn't want anybody to know about it. They felt since I was a TV person, publicising it could affect them negatively. They were so nice to me, I didn't know it was to make me keep quiet."
After some time, the oil company brought Edokpayi back to Lagos. That was when he realised that he was really in bad shape. The stroke had become so complicated that he even experienced amnesia.
He said, "I came to realise that the stroke affected me not only physically but mentally. It affected my mind. I lost almost every memory. I was brought back to Lagos and I remained in my house. I could not remember my friends. I could not remember any phone number. People came to see me but I could not recall their faces.
"I was more or less hiding from people. I was just a different person from what I used to be. Before then, if you gave me a script, I didn't need to spend hours studying it. All I needed to do was to read a line and I would get the whole picture and get ready. I stopped seeing people. I didn't want anybody to pity me."
But Edokpayi couldn't just remain at home and expect his memory to be restored. So, when he had regained enough strength to move around, he decided that the best thing to do was to go back to school.
"I told my wife I wanted to go back to school. I needed to regain some of the memories I had lost. I did some courses and from there, my memory started coming back. That was when I came back to the office. Many people were against my decision to go back to school but I insisted. I didn't want to become idle and helpless. I needed to do something.
"I realised that for somebody who had stroke, the mental danger was even more severe than the physical one. By the time you realise that you can no longer talk like you used to, you become incommunicado and your case worsens."
What could have caused the stroke? Spectacles asked.
"I was okay. I learnt the symptom is incessant headache, but I never had any headache. I was okay. The only thing was that I was not checking my blood pressure. The day it happened started like any other day. I finished a meeting and sat with my crew before I went into my room. Ten minutes later, the stroke occurred.
"Of course, there were life challenges, but mine was not anything spectacular. I had a wife and kids. I was living in my own house. I was okay financially. There was no need for me to be worried."
Many in his shoes would have become frustrated with life. But not Edokpayi.
"I never became frustrated. I was happy to be alive. I didn't wish I were dead. I knew I was not going to die. I came to the realisation that the thing had happened but my life had to go on. There was nothing like frustration. I have my wife and my children, why do I need to be frustrated? I didn't want to become a liability to my family and the society. I opted out of that.
"I had stroke, but it was just a phase in my life. I have a physical challenge, but in that challenge, I am still forging ahead. I can still do anything I want to do. I may not be able to do it like I used to, but as long as my brain is working, I am fine. It may work slower, but it is working. I may not catch it as quickly as I would have caught it before, but it doesn't really matter."
Edokpayi disclosed that his friends were there for him as well.
"All my friends are still my friends. In life, every man has responsibilities. The truth is that it was the government that was in a position to establish measures to cushion the effect of the kind of thing that happened to me. The question is how far can your friends go? If your friends support you with the hope that you will be okay in a couple of months and then, you are still not okay, what do you want them to do?"
Edokpayi said most people thought he was not going to survive, b he was determined to prove them wrong.
"I kept hearing, 'this man won't make it.' The more I heard that, the more I struggled to survive."
He nurses one regret though. "It is the pain that I was not able to accomplish all the things I had wanted to. I had a lot of ideas in me. I was very creative. I regret not been able to achieve any of them. But I am still alive. I know I will be able to achieve more. That is why I have to live. I must remain alive."
Indeed, Edokpayi is set to do all he had planned to do, including a project that he has so much passion for.
"Before now, I had a creative idea which was called One Life to Live. It has to do with the attitude of motorists on the road. It was a dramatic concept of the attitude of Nigerian road users. I wanted to do something to change this attitude. I want to contribute my own quota to changing the driving culture on our roads.
"I have been discussig with the Federal Road Safety Commission since 1993 and they are enthusiastic about partnering with me to accomplish the initiative.
The project is meant to help us to change our attitudes from destructive patterns to constructive patterns in every aspect of our lives."