OKIN OGE BEAUTY PAGEANT HOLDS THIS SATURDAY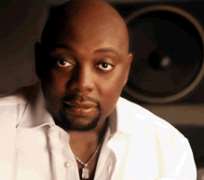 Arinze
This Saturday evening at the prestigious Oriental Hotel, Lekki, the maiden edition of the long-awaited Excellence Queen of Lagos, better known as Okin Oge Cultural Beauty Pageant, will hold elaborately amid applause and plaudits.
Anchored on the premise of promoting Lagos cultural uniqueness and tourism potentials, the pageant is aimed at further enhancing the image of Lagos as the centre of excellence and cultural renaissance and to present the qualities of African beauty and rich cultural heritage.
Speaking on the rationale for the pageant, Queen Lott Onu, Managing Director of Queenikky International, promoters of the pageant, disclosed that the event will have cultural dance and rhythm competitions, visits to traditional rulers, orphanages and social centres as part of its numerous activities. She stressed that the emerging Okin Oge of Lagos (Excellence Queen of Lagos) will be unique becauset it will provide a wide range of opportunities for the contestants, especially the overall winner of the pageant.
Lott also said that the team behind Okin Oge of Lagos project is fully prepared to take beauty pageant in Nigeria, and indeed Africa, to a new and exciting level. She also hinted that the Lagos State Government, through the Ministry of Tourism and Intergovernmental Affairs has given its nod to the pageant. Equally too, the event has got the royal blessings of the Oba of Lagos.
The lucky winner of the pageant would walk home with a cash reward, trip to Ghana and a brand new car. Accordingly, the event will attract personalities from all walks of life including Lagos State Government officials, other stakeholders and corporate organisations.
Meanwhile, Efe Naibe, the Project Coordinator of the pageant posited that the event will be the first of its kind because it will enhance long standing support for Lagos State culture, tourism and youth developments drive by empowering young and beautiful ladies who shall showcase beauty with brain during and after the event.
'This is a heart warming experience for me and my partners as we conceived a package that will entertain, educate and form a social platform for our young and intelligent ladies to fully express themselves.
At the grand finale of the pageant, 12 young ladies from all the local government areas in Lagos State will showcase their beauty, intellect and social acculturation to the whole world because the event would be beamed live on local television and satellite to a global audience. Already, a number of corporate organisations have signalled their intention of partnering with Queenikky International in its bid to transform beauty pageant and by extension, tourism in Lagos State.'
The Okin Oge queen will be crowned by the Oba of Lagos, Rilwan Akiolu and she would be a cultural ambassador that will be the new face of Lagos carrying out social and humanitarian acts that will benefit the society.