Delta re-run election: 'President Jonathan is behind me' –Uduaghan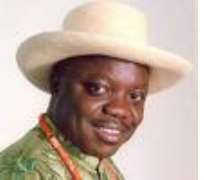 Toppled erstwhile governor of oil and gas rich Delta state, Dr. Emmanuel Uduaghan, Peoples Democratic Party (PDP) candidate in the re-run election ordered by the Federal Court of Appeal has resumed in his usual antics as he claims that he now has an exceptional relationship with President Goodluck Jonathan.  
 
Uduaghan also took a swipe at Chief Great Ovedje Ogboru, candidate of the Democratic Peoples Party (DPP), his arch rival in the aborted 2007 gubernatorial election and the forthcoming re-run election. He spoke on myriad of issues including the Appeal Court judgment.  
  Relationship with President Goodluck Jonathan:
 
Uduaghhan said 'Very very cordial. He is my President and President of the Federal Republic of Nigeria.   I have an excellent relationship with Mr. President even while I was in government. Also we came from the same region, the Niger Delta. It makes us to have a common ground on dealing with issues of the Niger Delta. Even as the Vice President then, he always listen to me and respect my views and there was nothing I had to discuss with the President then that I did not discuss with him. So we have an excellent relationship and since the Federal Court of Appeal issue happened, he has been supportive. He stands strongly behind me. He, as the National Leader of the party, has been giving every support to ensure that PDP regains Delta State.     'The President is not against me at all. Just like I said, he has been very supportive since the Appeal Court issue. We have been relating very well. I think it is some people that are close to him that are trying to do funny things but Mr. President is very good to me.     'The President is not imposing me on the people of the state. The President is the leader of the Peoples Democratic Party (PDP) and the party has said I am their candidate. And of course, as leader of the party, he will not starts saying no don't vote for him. Those saying the President is imposing me on the people of the state are playing God.    
Uduaghan chides Ogboru, says DPP lacks political structure in Delta:  
 
'What is worrying really is that, I know that in 2007, PDP campaigned in every nook and cranny of this state. We have the video tapes. We went to every wards and local governments of this state but some people (Chief Great Ovedje Ogboru and his party (DPP) campaigned in only three places in the whole of Delta State. They have no presence at all in the rural areas. They didn't campaign at all in other parts of the state. And what were they doing? They were preparing for courts rather than preparing for elections. So now people prepare more for courts rather than being on the ground to campaign and it is very worrisome. I must say it is very worrisome. I think we should encourage people to be more on ground.  
  The Appeal Court Judgment:  
'The court said I should no longer be on the seat. The judgement says I am not the Governor of Delta State and I accept it.   'Well. I will say that the judgement was very surprising to me just as most Nigerians because we did not expect the judgement would go the way it went. But today, our lawyers are still looking at the judgement and the lawyers told me they have issues with it. Everything is being done to deal with the issues.     'Going back to the judgement, I will just tell you why some of us are worried about the judgement. The DPP said elections did not hold at all in Delta State for the Governorship but did election holds for the House of Assembly? Because the two elections were held the same day. Why did they not take a single House of Assembly matter to the court that election did not hold? Is it that election held for the House of Assembly and did not hold for the governorship? An election that held the same day. These are questions we should be asking. These are issues we should be raising. He did not take one case of the House of Assembly to court to say elections did not hold and pursued it to the Appeal court level.     'I want to leave that to the lawyers. What I know is that my party has said go and do another election and that is what I am preparing for now. Like I said, I want to reserve my comments on the Appeal Court judgement totally. My lawyers are looking at it and I think they will come out with something. I believe the press and the lawyers should actually look into it. Why for instance will they say a certified photocopy of documents is not acceptable in court? And secondly, even the lawyers were saying they did not submit certified photocopy, the document that was submitted at the lower court was not certified photocopy. So how did they come about that at the Appeal court level? Like I said, there are issues to be raised.     'So there are so many issues we really need to look at if we are thinking of improving our democracy. We must look at the whole process in totality because what we are seeing is we want to encourage people more to depend on courts rather than voting to get to the Government House.  
  His many troubles with E. K. Clark, others:  
'I wish I have another opportunity to ask him what he has against me. I have asked him several times and he said I am his son. Really I don't know exactly what the issues are.     'I don't want to play or put much emphasis on Chief Clark. Let me say however that I have so many people above 80 years of age. In fact, a few days ago, one of those elders, Chief James Otobo, he is about 85 years, was the Deputy Premier of Midwest region. He is supportive. You see, the issue is about Delta State and not about Uduaghan. Whatever action you take and whatever you are doing, we should ask ourselves, how does it move Delta forward? We have very credible elders. For example, Senator Nosike Ikpo. These are the people that are above 80 years who are saying let this young man be.     'You see. From 2007, I have done so much to try and deal with infighting within the party in the state. I have personally visited a lot of elders and leaders, including Chief E. K. Clark that people are laying too much emphasis on.     'For those who contested with me, I have got a little problem here. My Secretary to State Government then, Dr.Ifeanyi Okowa we contested the primaries together but he later became the SSG. In fact in the cabinet then, I had about four or five persons in the cabinet then that contested the primaries with me. Some others who did not come into government had different roles to play in the state and all that. But a few, about three or four who insisted on going the other way. Apart from that, we also put up a committee, an elders committee that virtually went round the state to talk to those who were still opposed to us. We did a lot to reconcile but there is no way we can have a 100 percent because there are still a few opposing us for one reason or the other and sometimes they can be very vocal, so people hear them a lot.    
Denies Ibori, his cousin:  
'As for the issue of the former Governor, well anybody that is trying to tie the issue with what I am having now, I don't know how they go together. But there is a James Ibori and there is Emmanuel Uduaghan. We are two different persons, different attitude to life. Whoever is trying to tie me with whatever is happening to that person, I think is missing the point.    
Uduaghan's story of the tortoise:  
'You see, I was telling the story of the tortoise with some persons recently. And what is this story of the tortoise? Tortoise was given a bigger position and he thought he was doing very well and went to his mother and told her he was doing very well and was happy. But the mother asked him whether he was sure and he said yes. The mother then said to know he was doing very well, he should pretend as if he was dead. And he did that. As soon as the people heard about his death, some mourned him while some others said that was good for him. He didn't do this for me. He didn't do that for us.     'He was surprised that some of the people that complained most were those very closed to him, that were loyal to him, that could die for him. He now found out that such people were not happy with him. I think that is where I am now. People have called me to say you shouldn't have done this or that.  
  Preparations for re-run election:
'In preparing for the election, I am using my party platform which is the PDP in Delta State. We are very much on ground. We have our presence in every ward in the state. So we are using our presence in such wards. If you go round, we have established teams; these teams are built in wards. It is more of grassroots campaign really than the type of campaign on the pages of newspapers and the media.     'Satisfactorily I have done some things that I believe that will qualify me for the rerun election. Before the three and a half years that I was in office, I had been in government for eight years, as commissioner for four years and SSG for four years; I have gathered a lot of experience about Delta State. And in the three and half years, I have tried to refocus Delta from the state totally dependent on oil to move to a state that in the next few years, can survive with or without oil. That is the focus I am trying to achieve in the three and half years.     'Now, the way the INEC is, such that everybody has been clamouring for one man one vote. So for anyone that wants to go into any election now must target the voting population. So our target is the voting population which is more grassroots placed. And we are doing it more through our party rather than directly by me alone.      
Alleged misuse of Delta's N650 billion allocations:  
'We can give account of every kobo that we got in government. Now, let me say this, when an allocation comes, we have a workforce now about 60,000 persons that we pay salaries every month. In fact, by the last month, our wage bill is about N5.6 billion. Averagely we get about N9 billion monthly. Wage bill alone is about N5.6 billion, that is one. Two, we have to give five percent of the 13 percent derivation to DESOPADEC arm of government that is supposed to develop the oil communities and that takes about N2.5 or 3 billion. So between those two, wage bill and DESOPADEC alone, we have spent about N8 billion out of the N9 billion out of the N9 billion that we have. Of course, you need to send subvention to the various ministries and parastatals.     'So sometimes, we were even in deficit. The thing that tries to sustain us is our IGR which is about N1.2 or 1.3 billion. You see, by the time you finish, you have to deep into the IGR to even run the government. Therefore, when they sayN650 billion was frittered away, I just laugh because we can account for every kobo that we received. You should not forget that in this period that I came in, there had been increase in wage bill of workers by 15 percent which we had to pay and it was during that period that we started paying pension for the workers, that is seven percent of their wages.     'Collectively, within this period, we have paid 22 1/2 increases in wages of workers. Then we have between 20 and 25 increases in the wages of teachers. In addition, we have also put up a programme that teachers who are in the rural areas be given additional 12.5 percent as incentive to ensure that they remain in the rural areas. Again, we had increased the wages of health worker in this new CONMTISS, we settled for 70 percent. So the wage bill increases.       'We have all these increases that have come up and for somebody to say somebody has frittered away N650 billion is very laughable. Ironically, some of those who are making this claims benefited from the money. So what has happened and I think I can say it publicly is that I tightened a lot of places of places in government that made itnot possible for people to carry out what we call 'business as usual'. I was in government for eight years before I became Governor and so in those eight years, I knew there were a lot of loopholes where people were just trying to fritter away money and of course as Governor having that experience, I gradually tried to tighten some of identified areas.     'But these people that we are talking about, when I read their interviews, I laugh. They are making so much noise, how do they make their money? How did they come about building houses in Abuja, Port Harcourt, Lagos, Warri and everywhere in a period of four years. Let us appear before the television for a debate on this. These are some of the people who used to sell contract across the Niger. We are talking about some of our schools that are deplorable. Today, why are they deplorable? Contracts were awarded for those schools; did they give contracts to those who can do it? Or they sold out the contract out across the Niger. We have issues with a lot of these contractors. Ironically, it is those people who sold these contracts are now coming on the pages of newspapers asking me what did I do with N650 billion. Like I said, let us stand before television cameras for a debate.     'Whoever the opposition is, the people who are leading the opposition have had one business or the other to do with government and right now that it is no longer business as usual so that opposition is opposition to a government that is not doing business as usual.     'We are taking a lot of legal steps against some of these contractors. And unfortunately too, the ways some of these contracts were awarded and were given there were a lot of loop holes to siphon government fund. We are taking legal steps to ensure that they execute the project or refund the money back to government.  
  Expectations from Acting Governor Sam Obi:
  'Now, there is an Acting Governor and I expect the Acting Governor was also the Speaker of the State House of Assembly. Whatever policies we have put in place were in collaboration with the House of Assembly. Since the House of Assembly was aware and part of those policies, I don't expect that now they will reverse all we put in place.     'Well it is possible they look at a few things and say ok, the way you are doing it might not be right way, let us see whether we can do it the other way. But I don't expect very radical and major changes in what we have done because the Executive arm worked very closely with the legislative arm.  
  Reasons for Factions in Delta PDP:
 
'Let me give you a picture of what has been happening about PDP in Delta State. At the last time there was leadership in the party, I was already a Governor when there was that leadership change and went to congresses. The party allows consensus in congresses. Of course at that time there were two groups. One that called itself elders and leaders headed by Chief E. K. Clark and in getting at the consensus, Chief Clark, the Minister of Niger Delta, Godsday Orubebe and of course Mrs. Alli insisted on producing the Chairman of the party. In fact they said they wanted the Chairman and Secretary of the party and I told them it would be unfair. So they settled to produce the party Chairman.     'Well as Governor, note most Governors wants to produce the party Chairman, I said for peace sake, let them produce the party Chairman. They eventually produced Chief Peter Nwaoboshi as the party Chairman. As soon as Nwaoboshi emerged as the party Chairman, I told him you are the party Chairman; I am the Governor of the State so manage your party while I manage the state. We respect ourselves in running the two institutions. We were able to work together. Now they discover that we are working together they said no. no. no. we need to change this man.     'In fact they went to the National Secretariat where Chief Clark used the word that the Chairman somersaulted. Apparently, the mandate Nwaoboshi was given was to come as the Chairman of the PDP and start opposing me. But the man said why would he oppose me, that it is a PDP government. Why would he oppose me when I have not done anything against the party? That is the quarrel on ground now. That Peter Nwaoboshi refuses to oppose me. That we are now working together and so he somersaulted.   The National Secretariat made them to understand that you don't just wake up and change the Chairman because he somersaulted.     'The National Secretariat looked at the issue on two or three occasions and said the EXCO in Delta State has to remain because it was legally constituted but some of them have a lot of contacts, a lot of weights here and there in Abuja and they have been moving and pushing since then. That is the state we are now?