Genevieve Nnaji Hits Back At Rumour Mongers 'MY MOTHER HAS A CAR!'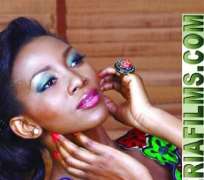 With a truck-load off widely publicised scandals (most of them untrue, according to those close to her) behind her, and a public image that has seen the deepest ends of good and bad times, Ms Nnaji understands the hazards of her profession; and, just like colleagues Omotola, 2face Idibia and Mercy Johnson, she has learnt to develop her shock absorbers and make the best of whatever fame brings her way.
But, how would she handle it, when word begins to filter out, from those who should know, about how 'she's not taking care of her family; how the lifestyle of her daughter, and her mother does not reflect they're in any way related to superstar Genny; how they struggle to make ends meet, and even have to resort to Okada – those notorious Lagos motorcycles from time to time'?
For weeks, our sources wondered and queried why an 'almighty' Genevieve would not buy her mother a car. Can she not afford it? Did she really abandon her family? Or she's simply not as rich as perceived? So many questions kept coming, but little or no answer.
And Chief Correspondent Dimeji Ogedengbe went out in search of answers. What he found will shock you.
(Genny has a word for gossips though: 'Do they also want to know what my father ate last night?', the actress tells us with a 'I don't give a damn look'.)