D'Banj parts way with GLO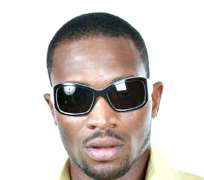 Finally the fairy tale romance between the man the music industry has come to know as the Koko master and telecoms giants, GLO is over.
Although no official statement has been issued by the Dr. Mike Adenuga led company, D'Banj's contract as GLO ambassador has been terminated.
And not only has the contract been terminated, he has been allegedly paid off.
As at the time of filing in our report, there were conflicting reports about the real reason, the Koko master who emerged as highest paid branded musician in the country was dropped.
Our investigation however revealed that D'Banj may have been dropped after he refused to put pen to a new contract extension that was less attractive financially.
According to our source, the musician who signed an initial two year contract worth N70million but was allegedly paid for a year, felt insulted at the new sign on fee the telecom giants were offering.
"He was pissed that apart from being a far contrast from his initial sign on fee, it was far less than what was offered P_Square.
Instead he opted out rather than accept what he called a ridiculous and humiliating fee" our source disclosed.
This development puts to an end, the long running battle between the musician's management team and GLO officials over sign on fee.
Two years ago, the embattled musician had incurred the wrath of GLO chairman, Dr Mike Adenuga, when he demanded an upward review of his N70million annual sign fee.
In addition, D'Banj wanted an upward review of the N2million per GLO campus show deal, that would have taken him to 36 locations. The request back fired, with GLO replacing him with P_Square.
It took the intervention of some prominent persons for GLO management to give him a second chance.
What happens to all the branded recharge cards and promotion materials that have D'Banj's photographs, Showtime sought to know?
"They are our property and will remain so until his initial contract finally elapses" GLO sources told us.
Share | Loading comments... Problems loading Disqus?