ALLURE AWARDS: MONASH ON THE RUNWAY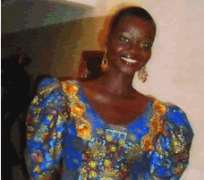 Monash, a unisex fashion designs is one of the notable fashion houses that graced the runway at the Allure Style Icons awards recently. The event, which, took place at ABC Atlantic Beach Centre in Victoria Island, Lagos, offered a wonderful opportunity for the outfit to display her designs to the crème d' le cream of the society that witnessed the event.
Her designs include gowns made from the ever-popular ankara material, raw silk, lace materials and satin. These alluring clothes were designed in strapless tops, patterned flowing skirts, mini gowns, embroidered tops and pencil skirts.
Speaking, Monsurat Shobayo, Chief Executive Officer (CEO) of Monash said she has passion and flair for creating unique designs with African fabrics especially ankara. An Aviation expert, Monash boss confessed that she doesn't have any background in fashion design, but her love and passion for making people proud and beautiful of what they wear gave birth to her ready- to-wear line.
She started fashion over a decade and preferred to maintain a low profile untill pressure from family and friends pushed her to join the league of fashion designers who are making waves in Lagos and diaspora. Residing in two fashion conscious cities, New York and Los Angeles in the United States of America (USA) was an added advantage. She decided to create her own unique designs as a ready-to-wear designer.
In her quest to create a vibrant line, that would speak volumes in the Nigeria's fashion scene, she gave birth to Monash designs. 'Although I did not start today, I have been very quiet about my creativity because in life. I believe that your work should be able to speak for you'.
She is challenged by the normal challenges other business people face and tries to handle them positively. 'Challenges will definitely be there but could always be handled and that means growing up in business'.