Today's Christian Devotion 02-06-2023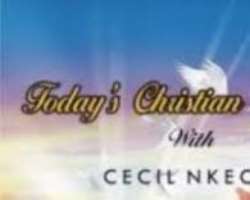 It was in the 6th month that the hand of God fell on Ezekiel and opened his eyes to see the doings of the Israelites. It was in the 6th month that God visited Haggai showing him the time to rebuild the temple of God. Brethren, indeed, June is a month of divine visitation, a month to open our eyes to discern between good and bad, a month to rebuild our lives. Almighty God, please frustrate the plans, scatter and spoil the schemes of those with evil agenda against us, in the mighty name of Jesus, amen.
O Lord, please release your favour on us. Pour out the spirit of excellence on us and make us flourish in all we do. Where people are speaking of a casting down, let us have testimonies of a lifting up, in Jesus mighty name, amen. *Remember that our weakness will be power if we lean hard on God*.
Good morning, and enjoy your day.