Today's Christian Devotion 06-03-2023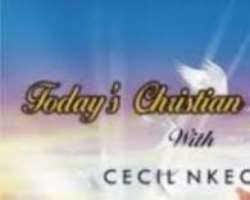 Father, thank you that you are in control of all the situations in my life, and you are fighting my battles. I choose to guard my mind from worrisome, anxious thoughts that trap me in negativity and discouragement. The throne of my life is reserved for you Lord, in the mighty name of Jesus, amen.
As I observe lent today, God, grant that I that deserve to be afflicted for my evil deeds may mercifully be relieved by the comfort of your grace, in the mighty name of Jesus, amen.
As I go out today in search of my daily bread, lord, look on the humble desires of your servant. Stretch forth the right hand of your majesty and be my sure defense. I ask for your guidance for better opportunities than yesterday. Do not let me stray from my path for you're my shepherd O Lord, in Jesus mighty name, amen. *Christ is our corner stone, no matter what, keep building on him for you will never collapse*.
Good morning, and have a productive monday