MERCY JOHNSON NOT GETTING MARRIED IN AUGUST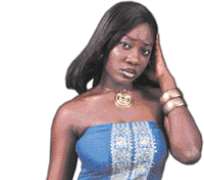 Mercy Johnson
For about two months now , the news was rife that actress Mercy Johnson would be getting married on August 17 which is her birthday. But Showbiz Now can authoritatively reveal that the report is not true.
The actress according to a source, isn't getting married in August and she never said that to anybody.
The source who spoke to us on condition of anonymity, said Mercy will get married soon but the August date is not true. 'Yes, Mercy plans to get married soon, but she never told anyone about an August date.
We don't know where they got that from. As a matter of fact, she would be leaving Nigeria on a trip to promote an international brand opening up new outlets in some countries in Africa .
You will be hearing lots of positive things from Mercy now. She was just signed-on by a reputable PR company and doing a lot of things' the source concluded. We are all ears to listen to what Mercy has in stock.