Today's Christian Devotion 19 - 11 - 2022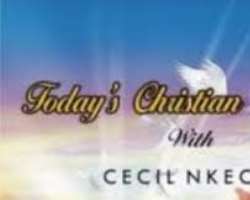 Father, thank you that you have provided me with your armour to be able to withstand the difficult times. Thank you that you only ask me to take my stand, trusting in you through it all. I want my faith to be stubborn and never allow giving up to be an option, in the mighty name of Jesus, amen.
As I observe my weekend, may God's angels watch over me, my going out and my coming in. No evil shall befall me. May God destroy every challenge on my path today.
May God's grace, blessings, favour, prosperity live permanently in me, in Jesus mighty name, amen and amen. *Remember that to walk with God is heaven, but to turn aside from him is hell*.
Good morning, and enjoy your weekend.