Today's Christian Devotion 20-09-2022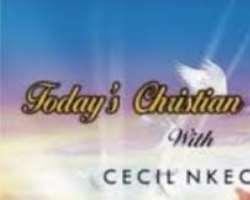 Father, thank you that I can take pleasure in the weaknesses that I sometimes feel, knowing that you come with power to give me special strength. Thank you for the reminders to always be asking for your help. I believe that you are supplying me with all I need, in the mighty name of Jesus, amen.
Father in heaven, I stand before you today in your omnipotent presence to ask that you grant me strength. I want you to give me the strength to power through all of the tasks today, whether little or big, in the mighty name of Jesus, amen.
It is by your will that I live O Lord, and I know it is also by your will, I will not go weak today, I will not go lazy nor will I fail to do all things set before me because you strengthen me. Thank you for your everlasting presence Lord, in Jesus mighty name, amen. let nothing move you away from your faith.
Good morning, and have a wonderful day