Today's Christian Devotion 15-09-2022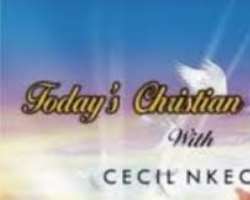 Lord, I give you praise for you alone are worthy. You woke me up this morning, you've blessed me with another opportunity to be alive again, hallelujah, father, I give you all the honour, glory and adoration, in the mighty name of Jesus, amen.
Father as I go out today in search of my daily bread, please take over the day and help me to remember that nothing is going to happen to me out there that you cannot handle. Lord, clear my mind and energise me with purpose and direction.
Fill me with love and fire up my spirit with hope and promise. Take away every thing that might harm me and replace it with things that will benefit me. Thank you Lord that they cannot harm me, though they may try, in Jesus mighty name, amen and amen. Remember that those blessed by the Lord shall possess the land but those cursed by him shall be cut off.
Good morning, and have a fruitful thursday.