Today's Christian Devotion 14-8-2022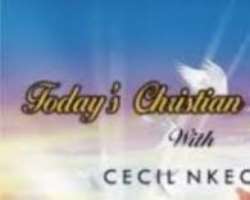 I thank you Lord for another new week. Help me to get closer to you through seeing the good in everything, since every good gift is from you. O Lord, continue to bless me that I may be a blessing to others. Keep me strong that I may help the weak and the rejected.
Keep me uplifted that I may have words of encouragement for others, in the mighty name of Jesus, amen. Bless those who are lost and can't find their way heavenly father, comfort those who are misjudged and misunderstood. Heal the hurting and abused.
Help me to be a light of hope in their darkness, in Jesus mighty name, amen and amen. *"I am" is the Alpha in January, and he remains "I am" Omega till date, therefore, fix your gaze on him*.
Good morning, and have a fantastic new week.