Today's Christian Devotion 03 - 08 - 2022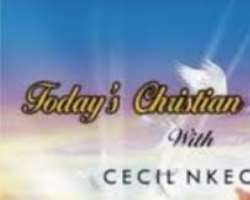 Let God arise, and let every satanic emergency in my life this new month catch fire, in the mighty name of Jesus, amen. Every deadline issued against me this month, hear the verdict of fire, be arrested by divine sufficiency. Every war waged against my daily bread, be wasted, be nullified by the power in the blood of Jesus; be embarrassed by the lifeline of Jehovah, in the mighty name of Jesus, amen.
Power of new beginning, God of Elijah, intercede in my situation and catapult me out of every delay and stagnation, and do a new glorious thing in my life this season. Jesus, please wash away any sin that might block my blessings this month. This month shall be unto me, the beginning of months, it shall be the first month of the year for me, in Jesus mighty name, amen and amen. Remember to always keep up with God, the owner of the world.
Good morning, and have a fabulous wednesday.