Today's Christian Devotion 31- 07 - 2022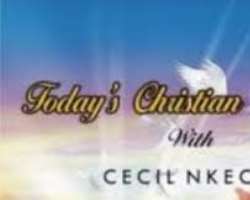 As I awake this morning, may my life be clean, calm and clear as the early morning dew. I give thanks to God for this new week in which my dream will flourish, my plans will succeed, my destiny will be assured, and the desires of my heart will be granted, in the mighty name of Jesus, amen.
*prov. 3:10*Then your barns will be filled with overflowing, and your vats will brim over with new wine*. Heavenly father, I know that it is not your will for me to live in lack and poverty, but to prosper me exceedingly as you did for Isaac in the land of Gerar; therefore Lord, please cause your hand of favour to rest mightily upon me so that I will be mightily blessed in everything that I do, in Jesus mighty name, amen. *Remember that what God cannot do, does not exist*.
Good morning and have a blessed new week.