Today's Christian Devotion 26 - 07 - 2022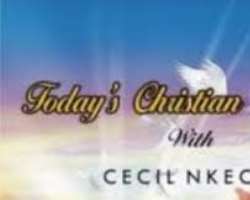 Mighty God, thank you that you are all powerful, you can do anything you desire. Your word says that I may ask you for anything in Jesus name, and you will do it. Hear my prayer today O Lord as I go out, may all my activities align with your plan for my life, may you transform my circumstances through your favour and blessings, in the mighty name of Jesus, amen.
May grace, mercy and peace be with me from God the Father, and from Jesus Christ the son, in truth and love, in Jesus mighty name, amen and amen. Remember that Christ is our corner stone, no matter what, keep building on him for you will never collapse.
Good morning, and enjoy your day.