Today's Christian Devotion 25 - 07 - 2022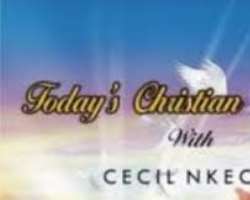 Eternal God, your power is unlimited and your strength has no end. You have said that faith as small as a mustard seed, can move the mountains. Fill me with the faith for a breakthrough in my circumstances, in the mighty name of Jesus, amen.
This new week henceforth, any power assigned to take away my peace and joy, expire now, in the mighty name of Jesus, amen.
Every satanic restlessness assigned against my life, you're a liar, die now. May God carry me to the promised land. O Lord, take away disappointment from my life; may I not stumble, may I not fall, rather, I will actualize my divine destiny, in Jesus mighty name, amen and amen. Remember that a life devoid of Christ is in crisis.
Good morning, and have a productive monday.