Today's Christian Devotion 17 - 06 - 2022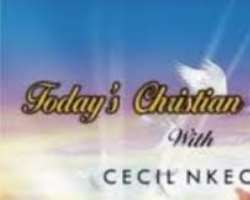 'm full of power, grace, and glory, because the holy spirit lives in me in his fullness. He's my ability and strength of my life. I'm strong in him, enjoying peace, joy, and provision, even in the land of famine, in the mighty name of Jesus, amen.
Lord, open my eyes to see my pridefulness. Make me a true ambassador of Christ, in humility as Jesus was. Dishonour will never know me. Lord please remove any bad counsel from around me.
Send me counsellors that will show me your ways. Grant me the boldness to stand for you at any cost. Make me a source of good counsel to others, in Jesus mighty name, amen. Remain rapture conscious.
Good morning, and have a restful weekend.