Today's Christian Devotion 15-06-2022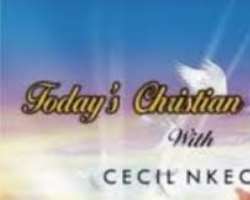 *I pray for you today that as God delivered David from all his enemies *(2 Samuel 22:1-4)*, he will deliver you from all your enemies, home and abroad, in the mighty name of Jesus, amen. Everything that is causing worry or fear in your life shall be resolved by God.
Your progress, greatness, and blessings are activated now, therefore the best thing of life will begin to come your way, in the mighty name of Jesus, amen.
The Lord will make a way for you and provide solution to every problem confronting you. *Jn 1:5 "And the light shineth in darkness; and the darkness comprehended it not."* Beloved, every dark area of your life will be over taken by the light from the throne of Grace. By the reason of this light, God will direct your part and grant you successes, in Jesus mighty name, amen. *Remember that Jesus is still coming back again*
Good morning, and have a fantastic day.