EXCITEMENT AS BIG BROTHER ALL STARS BEGINS TOMORROW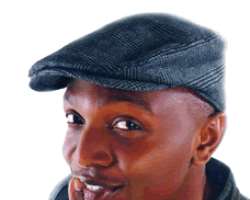 For African entertainment, May 25, 2003 will always remain memorable. It was the day 12 young men and women who were carefully selected from 12 African countries made history as the first set of contestants to take part in the very first Big Brother Africa reality television show.
How time flies. Seven years down the line and with four seasons of the show in the can, M-Net has returned with yet another edition of the programme, which promises to be exciting and exhilarating. Tomorrow at precisely 19:00hrs on channels 101, 102 and 198, the season five of Big Brother Africa will kick off.
Dubbed, The Revolution, last year's show indeed lived up to its billing as it offered the biggest prize money of $200, 000, which was eventually won By Nigerian Kevin Pam. This year, however, M-Net has confirmed that the show will be a full-fledged All Stars version, featuring some of the most unforgettable, outspoken, entertaining housemates of previous editions.
But just who are they? That's still a secret that remains to be unravelled tomorrow.
Biola Alabi, M-Net Africa Managing Director says: 'This time we are going beyond the revolution to celebrate five years of sensation, romance, strategizing, friendships and just plain fun.'
According to her, this year's show tagged, Big Brother All Stars, will witness 14 housemates from 14 African countries come together to compete both day and night for 91 days in the search for the ultimate prize of 200, 000 US Dollars.
'All the housemates, both those included in the new show and those who are not on this series, are the true stars of the Big Brother Africa story and we want to celebrate them in all their glory. What better way than to bring back some of the fans' favourite characters for a second chance at the big prize. So, join them on Sunday as they set off on a whole new adventure,' Alabi says.
Like previous editions, the Big Brother All Stars will be full of surprises. Though, some basic elements of the show remain the same, there will as usual be tasks for the housemates. Also, the housemates will still nominate each other for eviction but the onus of keeping any of them in the house lies on the viewers. While nomination shows are on Mondays at 20:00, eviction shows come up on Sundays at 19:00. There are equally daily highlights shows at 19:00 and weekly highlights packages on Saturdays at 19:00.
However, one of the major highlights of this year's Big Brother Africa is the return of IK, who hosted the show in 2009. He's back on the beat tomorrow and has promised to be on top form.
On how he feels as the anchor of Big Brother All Stars, IK says: 'I feel awesome. I'm really excited to be back. I was a bit nervous last time. But this one is going to be lots of fun.'
With the stakes now raised, Big Brother All Stars means that this season will be more strategic than ever before. As the housemates file into the house tomorrow evening the world of alliances, conspiracy and intrigues will fall into place. Who will fall by the way side? Who will survive? The game is bound to be revealing and entertaining.