Today's Christian Devotion 12-01-2022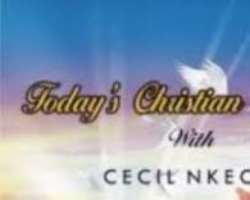 *Prov. 15 vs 13a A merry heart maketh a cheerful countenance*
Joy is a powerful fruit of the holy spirit. It is the privilege of every christian to walk in the light, to have all round peace and experience joy like a river.
Beloved, my prayers this morning is that God will certainly return to you, according to the time of life, the evidence of all he has promised you, in the mighty name of Jesus, amen.
He will give you joy like a river, and make it flow through you, your family and all that concern you, all through the year and beyond. He will put laughter in your mouth this year, as part of your surprise, in Jesus mighty name, amen. All you need do is, live a life of total obedience to God Almighty.
Good morning and have a joyful day.