Today's Christian Devotion 23 -11-2021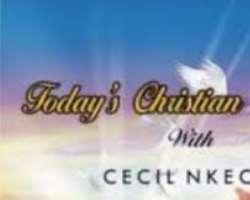 Heavenly father, thank you for giving me a beautiful and balanced life. By your Spirit that dwells in me, I am fruitful in anything I lay my hands on, and also increasing in the knowledge of your word, as I live my life according to your dictates, thereby fulfilling your purpose for my life, in the mighty name of Jesus, amen.
Therefore from now on, the Lord will fulfill the desires of my heart and make me prosperous in all that I do, in the mighty name of Jesus, amen.
I will not miss my time and place of divine appointment. The grace for accuracy, precision and excellence will rest on me to do exploits. I declare and believe that, the Lord will deliver me and my family from every unproductive venture, in Jesus most powerful name, amen. Remain Rapture Conscious.
Good morning, and enjoy your day.