Today's Christian Devotion 15 -11-2021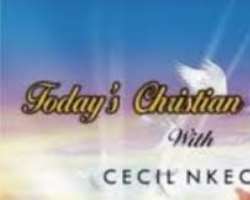 Heavenly father, what a blessing it is to know that I've been divinely acquitted of all charges through the death of my Lord Jesus Christ. Now, I walk in the light of that right and freedom, and reign over sin, satan and circumstances, in the mighty name of Jesus, amen.
My life is an expression of your righteousness O Lord. I'm victorious all the way, serving you joyously without fear or condemnation. Zech 10:5"And they shall be as mighty men, which tread down their enemies in the mire of the streets in the battle: and they shall fight, because the Lord is with them, and the riders on horses shall be confounded. Because I am a chosen one, the God's very own, I see all the enemies of my destiny buried in the watery grave, in Jesus might name, amen and amen. Remember that a life devoid of Christ is in crisis.
Good morning, and have a productive monday.