Today's Christian Devotion 05 -10-2021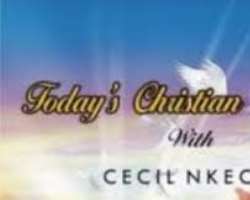 Heavenly father, this morning, I'm asking you for a heart of gratitude. There's so much to be thankful for this morning, and I want to spend the day honouring you Lord. Thank you for your amazing power and work in my life, in the mighty name of Jesus amen.
Thank you for your goodness and for your blessings over me.I love you Lord, and I need you this day and always. I give you praise and thanks for you alone are worthy, in the mighty name of Jesus, amen. Help me get closer to you through seeing the good in everything since every good gift comes from you, in Jesus mighty name, amen and amen. Jesus is still coming back again.
Good morning, and have a rewarding day.