FILM GIVES NIGERIA'S SIDE OF THE SLAVE TRADE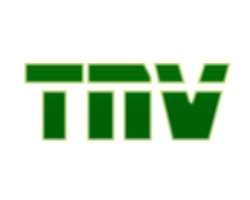 One movie has an all-star cast of Ioan Gruffudd, Albert Finney, Romola Garai and Rufus Sewell. The other was filmed in Nigeria on a shoestring budget with only one well-known actor, Nick Moran.
Both films are named after Amazing Grace, the hymn by John Newton, a slave trader who became an abolitionist.
But while the first had a red carpet premiere at the Curzon Mayfair attended by its stars, the other will have a smallerscale opening at the Prince Charles cinema off Leicester Square tonight, when the honoured guests will be Nigerian dignitaries, not actors.
Now the team that helped the Africans tell their side of the slavery story hope to find a British distributor to bring it to a wider audience.
Alicia Arce, a BBC documentary maker who took time off work to make the film, said: "It would be nice to see it in British cinemas because it's about a British subject as well as a Nigerian one."
The £400,000 project is the first major feature from the growing Nigerian film industry, dubbed Nollywood, and featured around 700 people from Cross River State.
It tells how, in 1748, Captain Newton sailed to what is now Nigeria to buy slaves but, increasingly shocked by the brutality of slavery, later gave up the trade and became an Anglican priest.
He inspired MP William Wilberforce's abolition movement in Britain - the story told by the big-budget movie directed by Michael Apted.
That version came under fire from Lee Jasper, Ken Livingstone's equalities adviser, for "prettifying" the slave trade.
He said it "seeks to give the impression that one man (Wilberforce) freed millions of slaves and negates the contribution of the enslaved Africans to their own freedom".
The African experience, by contrast, is central to the Nigerian film, which was the result of an accidental meeting.
Moran was in Africa with Arce filming a documentary on Nollywood when Jeta Amata, a Nigerian film-maker, stepped in to help and said he would love to film the story of slavery with full Western production values. The film broke box office records in Nigeria.
In London this week, Amata said: "It's really important the story of slavery is told by people who were involved in slavery themselves. It's very important to me as an African to tell our own account."
The team did not realise there was another project with almost exactly the same name and similar theme until it was finished.