Today's Christian Devotion 04-09-2021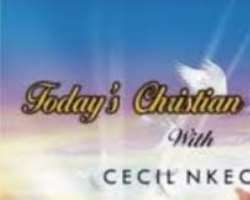 Heavenly father, I thank you for the realisation that my blessings are the results of Christ's redemptive work, and on who I am in him.
I'm a joint-heir with Christ. Lord, in Christ, all your promises are fulfilled in my life, and I live in total satisfaction and fulfillment, in the mighty name of Jesus, amen. Father, giver of all good things, I praise you for the promises of your word. You have promised that those who trust in you will lack no good thing. I've tasted and seen that you're good indeed. I give you my reverence, for those who fear you have all they need.
I will boast in your name, for I trust you to grow my business and make it prosperous. I will use my success to tell of your greatness and as a testimony of your loving kindness, in Jesus mighty name, amen.
Turn it over to Jesus, and you will smile, the rest of your days.
Good morning, and have joyful friday.