Today's Christian Devotion 01-06-2021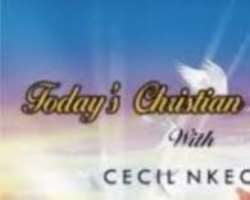 Lord, we thank you for keeping us alive today in the land of the living to see this new month of June, despite the chaos in our land. Father please destroy any evil plan to annihilate us, in the mighty name of Jesus, amen.
O Lord, the living God of the Israelites, arise and let our enemies be scattered. Cancel every evil agenda against the people of Christ. Father, abort every evil mission planned against us, in the mighty name of Jesus, amen. Lord, destroy every assignment sent to oppress us. 2 Timothy 1vs. 7says "God has not given me a spirit of fear, but of power, love and a sound mind. Therefore Father, command every oppressive person around us to wither and perish, in the mighty name of Jesus, amen.
Build a holy, protective fence around us O Lord. Send your angels to encamp around us to guide and guard us. Your are God Father, and where the spirit of the Lord is, there's liberty. Please liberate us from the shackles of tyranny that has befallen us, in Jesus mighty name, amen. Jesus is still coming back again.
Good morning, and have a peaceful new month of June.