Today's Christian Devotion 05-04-2021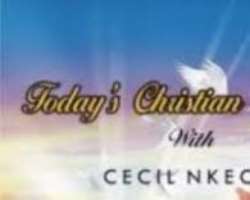 Grave swallows its victims and buries all their potential, but as grave could not hold my Lord Jesus, so shall it not hold my potentials, my glory, my blessings, my destiny, in the mighty name of Jesus, amen.
Lord, please incapacitate all evil men and evil women, who have confered with the spirit of grave in order to bury my glory. Let their sacrifices turn against them, in the mighty name of Jesus, amen.
I will not wander out of God's way, so I will not dwell in the congregation of the dead (Proverbs 21:16). Strongman of the grave, I am no more your candidate because the one stronger than you, the Lord, mighty in battle, my victorious Jesus has fought for me and delivered me from your hands, in Jesus mighty name, amen. Remain Rapturable.
Good morning, and have a great new week.